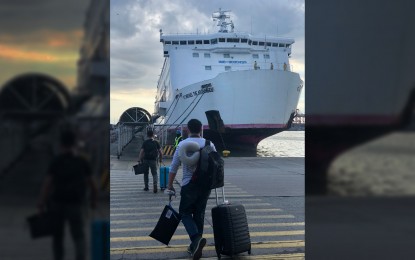 MANILA – The Philippine government will continue to improve the quality of the country's maritime education and training system, the Department of Foreign Affairs (DFA) said as it welcomed the European Union's decision to recognize Philippine-issued seafarers certificate.
"The Department of Foreign Affairs welcomes the decision by the European Commission to extend EU recognition of certificates issued by the Philippines to seafarers in line with the International Convention on the Standards of Training, Certification and Watchkeeping (STCW) for seafarers," it said in a statement Saturday night.
The DFA said Manila acknowledges that the extension comes with conditions for it to meet and comply with commitments to improve the process and implementation of the maritime education system.
"The Philippines has viewed the inspections, verifications and evaluations conducted by the European Commission, through the European Maritime Safety Agency, constructively, and is firm in its commitment to meet the same, mindful that these are in the interest of ensuring the best possible conditions for Philippine seafarers looking to serve on EU flag vessels," it said.
READ. EU to continue recognizing PH-issued certs to seafarers
The DFA also welcomed EU's offer of technical assistance to improve Manila's STCW Convention implementation and oversight of minimum education, training and certification requirements.
"The Philippine Government will continue to work towards elevating the METC (maritime education, training and certification) system to the highest standard, and ensure the best possible employment opportunities for Filipino seafarers, on domestic or foreign flag vessels," it said. (PNA)