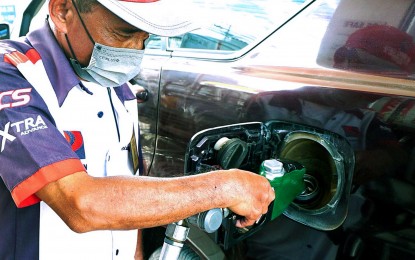 MANILA – Fuel prices will increase this Holy Week starting 12:01 a.m. Tuesday.
In separate advisories, Caltex, Cleanfuel, Jetti, Petro Gazz, Seaoil, Shell and Unioil said they will hike gasoline prices by PHP1.40 per liter and diesel by PHP0.50 per liter.
Caltex, Seaoil and Shell will also raise kerosene prices by PHP0.20 per liter.
The new oil price hike announcement of firms ended the three straight weeks of price rollbacks.
Major development in the global market that fueled price increases in petroleum products is the decision of Saudi Arabia and other members of the Organization of Petroleum Exporting Countries and its allies (OPEC+) to cut output.
Since the year started, oil price adjustments reflected a PHP6.75 increase in gasoline, while diesel and kerosene prices were lower by PHP1.15 and PHP3.25 per liter, respectively. (PNA)