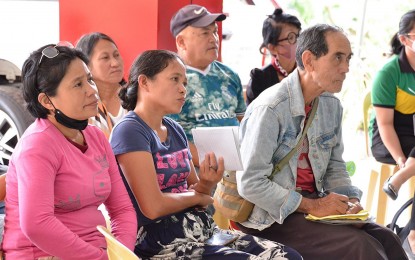 MANILA – Agrarian reform beneficiaries (ARBs) in Leyte province were provided credit assistance after the Department of Agrarian Reform (DAR) forged a partnership with the Land Bank of the Philippines (LBP).
In a press release issued on Wednesday, DAR-Leyte's monitoring and evaluation (M&E) coordinator Mark Obregon said that 64 ARBs from Maasin City applied for loans to fund their abaca and cacao productions under the DAR's Accessible Fund for Delivery to ARBs (AFFORD-ARBs) credit assistance program.
Obregon said the AFFORD-ARBs credit assistance program has offered financial assistance since 2021.
"In fact, more than PHP3.6 million had already been released by the LBP to the ARBs," he said.
During the Local Project Management Committee (LPMC) meeting held in Maasin City last week, Provincial Agrarian Reform Program Officer Roderick Rances said DAR offers various credit assistance programs that have minimal interest rates that the ARBs may avail of.
"This credit assistance is a good opportunity for ARBs who are still struggling to recover their losses incurred when Typhoon Odette hit Southern Leyte in December 2021," Rances said.
Agri-Credit and Microfinance (ACMF) coordinator Victoria Ligtas said that DAR has three available agri-credit assistance programs for the ARBs who are looking for fund sources to finance their farm operations or livelihood activities.
These include the AFFORD-ARBs and the Expanded Assistance to Restore and Install Sustainable Enterprise (E-ARISE), which may be availed individually; and the Accessible Loans for Empowered, Resilient and Transform-Agrarian Reform Beneficiaries Organizations (ALERT-ARBOs), which may be availed through their affiliated agrarian reform beneficiaries organizations (ARBOs).
Moreover, Ligtas said the bank no longer asks for collateral in availing of the AFFORD-ARBs loan.
However, she said borrowers must not have any other insurance application with the Philippine Crop Insurance Company (PCIC), because the proceeds they will get from PCIC will serve as their collateral.
PCIC insurance underwriter Donnie Saavedra said they conduct actual inspections to determine if the applicant deserves appropriate indemnification. (PNA)