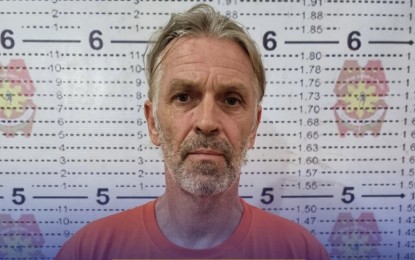 MANILA – Immigration authorities arrested an overstaying British national in Palawan on Thursday.
Commissioner Norman Tansingco said the Bureau of Immigration's (BI) intelligence division and fugitive search unit apprehended Paul Stuart Leggot, 61, in a bar along Governor's Drive in Dongapan, Coron town.
Apart from overstaying, he was allegedly found to have been engaging in gainful employment without the necessary work permit.
Records show that he has been in the country since 2014, without securing appropriate visas for his business.
He was reported to own a popular resort in Coron, despite not being properly documented.
The foreign national is set to be flown to Manila for booking and inquest, before being transferred to the BI's facility in Bicutan, Taguig City.
Tansingco lauded the team and warned erring foreigners not to abuse the hospitality of the country.
"Foreign nationals may only work or have business in the country if they secure the appropriate visas and other permits," he said in a statement.
"Aliens who refuse to comply with our laws take away opportunities from Filipinos, and do not submit appropriate taxes to the government," the BI chief added. (PNA)