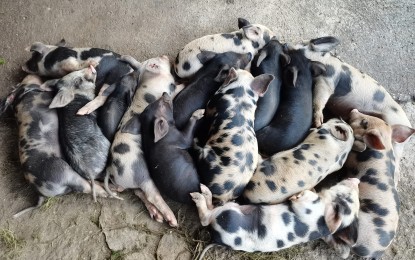 DUMAGUETE CITY – The provincial government of Negros Oriental ordered an indefinite ban on pork and pork products coming from Cebu and other places affected by the African Swine Fever (ASF).
Gov. Carlo Jorge Reyes signed Executive Order No. 23, dated April 18, 2023, extending the total ban indefinitely and overriding the March 3 ban order for 45 days.
The total ban is on the entry of live hogs, pork, pork-related products and by-products, whether raw, processed, or cooked, including frozen boar semen, from the province of Cebu and other ASF-affected areas through all ports and boundaries of Negros Oriental.

The new EO also prohibits the shipment of live hogs, pork, and all related products to Cebu for 30 days.
Cebu had earlier banned the entry of swine and its by-products from Negros after it was initially told that the ASF contamination in that province originated from Negros.
Media reports later said it was established that ASF cases were already present in Carcar City, Cebu before Negros was pinpointed as the source.
Tundag said Negros Oriental is still ASF-free and must ensure that the province is protected from the viral disease that affects pigs.
He said hog traders and raisers have raised concern over the latest ban in the province.
Tundag said about 20,000 to 30,000 pig heads were shipped out of Negros Oriental each month before the ban because of ASF. (PNA)