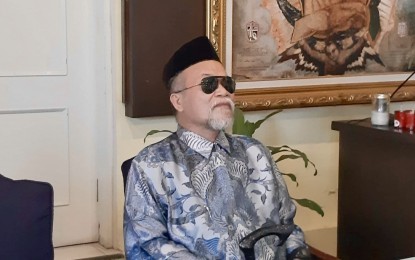 CEBU CITY – The Cebuano Muslim community of about 100,000 will hear a special sermon early Saturday morning at their respective Masjid to celebrate the Eid'l Fitr, an Islamic priest said.
Ustadz Najeeb Razul, an Imam who heads the Voice of Islam in Cebu, said following the sighting of the Shawwal crescent moon on Thursday, Muslims would continue the celebration by attending their congregation to celebrate the end of the Holy Month of Ramadan.
"Today (Friday), each congregation has different ways of celebrating Eid'l Fitr. Some are having parlor games and banquets as we end the month-long dawn-to-sunset fasting of Ramadan," Razul told the Philippine News Agency in an interview Friday.
Razul commended the Cebuano Muslims' endurance in observing the month-long fasting.
He added every Islam believer who "graduated with flying colors" after the holy month deserves praise.
As Imam and renowned Islamic scholar in the country based in Cebu, Razul attended a worldwide greeting event on the eve of Eid'l Fitr and had the chance to meet virtually fellow scholars from around the country and abroad.
Meanwhile, Mayor Michael Rama cited the contribution of the Muslim community to the peace and development of this capital city, even noted their participation in the Night Market on Colon Street, the country's oldest road.
"We always recognized and looked at you as our brothers and sisters. We will serve you from the bottom of our hearts," Rama said, adding that Cebuano Muslims have also been active in securing yearly Sinulog celebrations.
Razul also said it has been the Cebuano Muslim community's commitment to police their ranks and rid the province of violent extremists coming from Mindanao.
He said Cebu has 48 Muslim congregations that have their own "salam police" who are helping almost the Philippine National Police, especially the 200 police officers who are Muslims. (PNA)