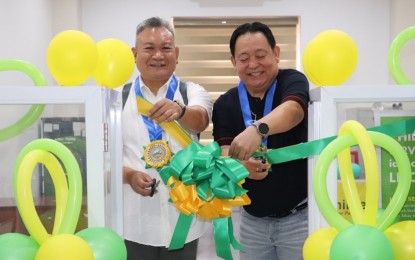 LEGAZPI CITY – Residents of far-flung communities in Albay province are now able to avail of services from the Philippine Health Insurance Corp. in Bicol (PhilHealth-5) without having to travel to this city after the agency recently opened a satellite service desk in Libon town.
In a phone interview on Tuesday, Leri Ilagan, PhilHealth-5 public affairs unit head, said the satellite service desk in the municipality has been serving well as an extension of the provincial PhilHealth office here.
"We opened the satellite service desk early this month and we noticed the increasing number of clients who visit it. The office is open every Monday from 8 a.m. to 5 p.m. in the Libon town hall. Based on the report of our Albay personnel, most of the clients there are senior citizens and pregnant women. Before they need to visit Legazpi City just to transact membership-related concerns, but now the government services like us in PhilHealth go closer to the people," she said.
Ilagan said the satellite service desk caters to transactions such as registration, updating and printing of member data records (MDRs) and PhilHealth identification cards.
"The satellite office will not only benefit some 80,000 residents of Libon but even the residents of its neighboring municipalities in the province of Camarines Sur," she added.
In a statement, PhilHealth-5 Regional Vice President Henry Almanon said Libon was the first municipality in the province to open a PhilHealth service desk.
"PhilHealth Region 5 is happy to bring our services to Libon. I believe that providing more transaction sites and making our services more convenient and accessible will enable the achievement of universal health care including Malasakit Centers in DOH (Department of Health)-retained hospitals," Almanon said.
He also said the service desk shall be in addition to PhilHealth Bicol's current network of 18 offices of which four are located in Albay -- the regional office, Local Health Insurance Office (LHIO), Tabaco town express office and Ligao express office. (PNA)