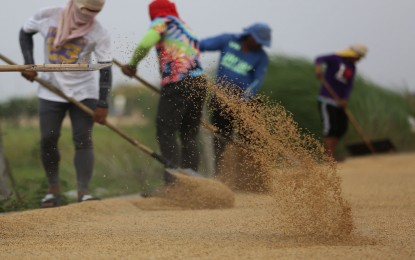 MANILA – The government must find effective ways to entice the younger generation to pursue farming that will address an impending shortage of farmers, AGRI Party-list Rep. Wilbert Lee said on Sunday.
Lee cited a study done by retired University of the Philippines anthropology professor Florencia Palis, showing that the average age of Filipino farmers is 53 — up from 46 in 1966.
The same study also said these farmers have been working for 25 years.
William Dar, former Department of Agriculture secretary, already warned in 2021 of a "critical" shortage of farmers in 12 years.
The study titled "Aging Filipino Rice Farmers and Their Aspirations for Their Children" also noted that farmers are actively discouraging their children from getting into agriculture.
"We have to show that we are undertaking serious and sincere efforts to improve agriculture, so that the youth will not see it as a dead-end job," Lee said in a news release.
The lawmaker believes that under the situation, the national government has to "continue investing heavily in agriculture" to help farmers improve their livelihood and entice youth to work in the farm.
"With improved agriculture, we also improve the livelihood of our farmers and other producers and help them escape the cycle of poverty," Lee said.
He noted that urgent action is needed primarily to help farmers and fisherfolk, who belong to the poorest sectors of society, have a better quality of life.
According to the 2021 poverty data released by the Philippine Statistics Authority, the fisherfolk sector had the highest poverty incidence of 30.6 percent, followed by farmers with 30 percent.
The lawmaker said the challenge remains for the government to revitalize agriculture through modernization, which would shift employment toward higher-value jobs like equipment operators and others that utilize technology. (PNA)