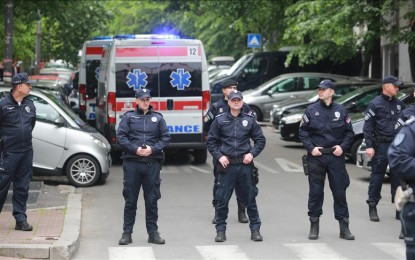 BELGRADE, Serbia – At least nine people, including students and a security guard, were killed when a teenage boy allegedly opened fire in a school in the Serbian capital Belgrade, authorities said on Wednesday.
Seven more people, including a teacher, were injured in the incident that took place at Vladislav Ribnikar Primary School at around 8:40 a.m. local time (0640GMT), according to the Interior Ministry.
The 14-year-old suspect has been arrested, the ministry said.
Police closed a large number of areas and the streets around the school for further security reasons. (Anadolu)