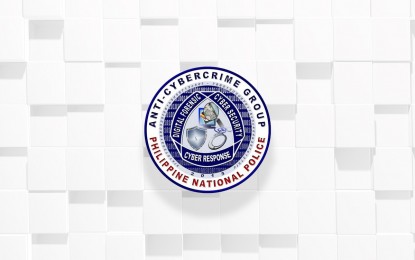 MANILA – The Philippine National Police-Anti-Cybercrime Group (ACG) on Thursday reminded vloggers and content creators to be responsible in creating videos that they upload on social media.
In a statement, ACG director Brig Gen. Sidney Hernia said while prank videos can be entertaining and amusing, some creators are going too far which results in the production of dangerous, illegal and disturbing content.
"We take this issue seriously and will hold those responsible accountable for their actions. Vloggers must be aware that their content can significantly impact the public and ensure that they are not putting anyone's safety or well-being at risk," Hernia said in a statement.
This comes in the wake of a surge in videos of "dangerous pranks" online such as fake robberies or attacks, which have caused fear and panic in public places, disrupted public services and endangered the safety of others.
Hernia said these pranks have the potential to lead to serious injuries or even fatalities, and those involved in staging them could face criminal charges.
He also said the ACG is exerting efforts to take down the video of a prank kidnapping in Las Piñas City staged by the vloggers known as the "Tukomi Brothers".
A police officer identified as Staff Sgt. Ronnie Comingo witnessed the incident and drew his handgun on the vloggers, thinking it was a real kidnapping incident.
"The prank has caused considerable distress to those who witnessed it, and the video must be removed from all platforms," Hernia said.
The vloggers who were wearing bonnets later raised their hands and declared that the incident was merely a prank kidnapping, thus pacifying the policeman.
One of the vloggers approached Conmingo and clarified it was just a prank as the policeman was initially hesitant but later put his handgun down after he was certain it was a stunt.
With the incident, Conmingo filed a complaint against them before the city prosecutor's office.
Hernia also appealed to the public to report to the PNP any content that are harmful and dangerous.
"By working together, we can create a safer and more responsible online environment for everyone," Hernia added.
The PNP warned other vloggers never to make jokes about crimes as they could be held accountable for tumultuous and other disturbances of public order, which carries a prison term of six years. (PNA)