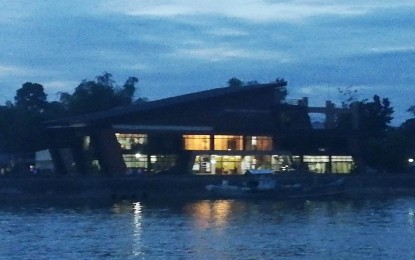 SAN JOSE DE BUENAVISTA, Antique – The United Nation-Habitat (UN-Habitat), A United Nations Human Settlements Programme, through its cooperating partner Transformative Actions for Climate and Ecological Protection and Development (TRANSCEND), will assist Antique province in the implementation of its bio-diversity project.
Representatives of the UN-Habitat and TRANSCEND visited the province on May 5 to find out how they could provide assistance, said Eby Archangel Butiong, head of the Provincial Housing Affairs and Resettlement Office (PHARO) in an interview Wednesday.
"Antique is one of the provinces in Western Visayas being targeted by the UN-Habitat for its assistance and so we will be submitting their requested profile of the province and the master plan of the Malandog River Rehabilitation and Development Project (MARIREDEP)," Butiong said.
The crafting of the MARIREDEP master plan started during the time of Environment Secretary Roy Cimatu in 2018 but the full implementation of its components was not realized due to lack of funds.
It will be submitted to the UN-Habitat on May 12 for possible intervention, he said.
"The MARIREDEP intends to revive the historical significance of the Malandog River as a rich fishing ground where the first Malay ancestors had settled," Butiong said.
To do it, there is a need to clear the river of informal settlers who have contributed to the water pollution because of their waste disposal.
The Antique provincial government through the PHARO has already resettled around 65 informal settlers in their provided relocation sites but there are still 150 remaining households that need to be moved out.
"We have already identified a relocation site in Hamtic, but it cost around PHP13 million and we have no more funding for it," Butiong said, adding that the intended fund was realigned to address the flooding problem at the National Housing Authority resettlement site in Barangay Lugta in the municipality of Laua-an.
Also included in the MARIREDEP master plan was the construction of a breakwater along the coastline of Barangay Malandog so fishing boats will no longer have to seek refuge at the Malandog River but was not completed until now.
"There is also a plan to construct the People's Park and Sunset View Park where there will be trees that will be planted as part of the eco-tourism and biodiversity initiative, but then it remains to be realized," Butiong said. (PNA)