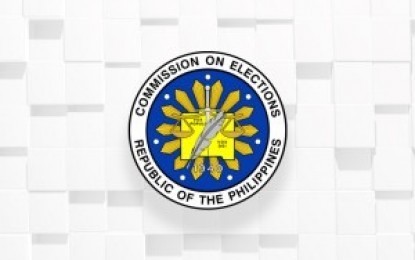 MANILA – The Commission on Elections (Comelec) said Thursday it would comply with the status quo ante order (SQAO) issued by the Supreme Court (SC) on the disqualification case of Legazpi City mayor Carmen Rosal during the May 2022 polls.
In a statement, Comelec spokesperson John Rex Laudiangco said they respect the ruling of the High Court stopping the poll body from implementing its decision on the disqualification case that attained finality on May 10.
"As we have consistently committed, the Commission on Elections will abide and comply with any order, ruling, or directive of the highest court of our land," Laudiangco said. "We strictly complied with due process and follow pertinent rules and procedures in the series of issuances of the Certificate of Finality, Entry of Judgment, and Order of Execution in this case. We guarantee all parties to the case the opportunity to avail of all legal remedies under our jurisdiction."
The High Court also resolved to consolidate two petitions filed by respondents Rosal, Oscar Robert Cristobal, Alfredo Garbin Jr., and Joseph Armogila in connection with the case.
It directed the Comelec and the respondents to file their respective consolidated comments within a non-extendible period of 10 days from notice.
The Comelec en banc affirmed the disqualification of Rosal as a mayoral candidate in Legazpi City in the May 2022 elections, based on its May 4 ruling.
The poll body found Rosal liable for giving money to influence, induce, or corrupt the voters during the conduct of the two-day Tricycle Driver's Cash Assistance Payout in the city on March 31, 2022.
It also ordered the proclamation of second placer Garbin as the duly-elected mayor of Legazpi City.
The Comelec issued the Certificate of Finality, Entry of Judgment, and Order of Execution on Wednesday.
Meanwhile, in Legazpi City, hundreds of supporters of Rosal celebrated the SQAO issued by the High Court.
In an interview, the embattled mayor said the decision is a triumph not just for her camp but also for their supporters.
"This is not just for me or my husband but for all the people dahil (because) finally, they will not wait for a long period," Rosal said.
She said she and her husband are very thankful and appreciative of the support they get from the people of Legazpi.
"Hindi na prolonged unlike kay governor na nangyari, at ngayon nag-aantay pa tayo nag decision ng Supreme Court. At least ngayon positive na tayo na maipagpapatuloy ang mga proyekto para sa mga taga-Legazpi (It was not prolonged unlike what happened to Governor Rosal that until now we are waiting for the decision of the Supreme Court. At least we are now positive that we can continue with the projects for the people of Legazpi)," Rosal said. (PNA)