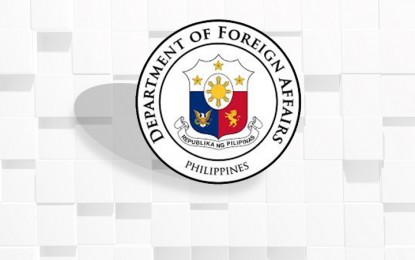 MANILA – The Kuwaiti government has imposed an entry ban on Filipinos, except those with "Iqama" or residence permit, the Department of Foreign Affairs (DFA) confirmed Thursday.
Citing the Philippine Embassy in Kuwait, DFA Assistant Secretary Paul Cortes said the ban took effect on May 10 and covers Filipinos, even those issued with visas, who are entering the Gulf state for the first time.
"According to our Philippine Embassy in Kuwait, all those new entry visas in Kuwait from the Philippines are not allowed to enter pero those na may residence visa or what you call Iqama are allowed naman to enter (but those with residence visa or what you call Iqama are allowed to enter)," he said in a CNN Philippines interview.
"The way it is written sa Kuwait Civil Aviation, it says all visas, so it may be tourist, it may be student, it may be business basta bagong entry hindi papayagang pumasok pero 'yong mga dati nang nandoon, which means mayroon silang residence ID card puwede silang pumasok (so long as they are entering Kuwait for the first time, they will not be allowed entry but those who have their residence IDs may do so)."
Cortes declined to react to local reports that the decision was based on the Philippines' alleged non-compliance with its bilateral labor agreement with Kuwait, noting the latter has yet to officially inform Manila of the reason behind the suspension.
Referring to the Arab state, he said Manila is committed to resolving issues with other countries "in an amicable manner."
"In the case of Kuwait, hindi natin maikakaila (we cannot deny) that there are very, very friendly relations plus 'yong very strong people-to-people links natin," he said. "We're confident that we will be able to find a mutually satisfactory solution to whatever issues we feel need to be discussed with Kuwait."
Cortes said the DFA is waiting for official talks to start with the Kuwaiti Ministry of Foreign Affairs (MOFA) to discuss the coverage of the ban.
"Our ambassador there is liaising and coordinating with the Ministry of Foreign Affairs to make sure that nothing is lost in translation," he said. "One, anong klaseng ban nga ba ito, anong klaseng cessation of visa ba ito? Number two, anong limits nito, sino sino ba ang sakop nito? Number three, bakit? (One, what kind of ban will this be, what type of cessation of visa is it? Number two, what are its limits and who are those covered? Number three, why?) So, all that will be threshed out with our discussion with the MOFA."
In a separate statement, the DFA also confirmed that Kuwait "has suspended the issuance of new entry visas for Philippine nationals into Kuwait effective immediately until further notice."
The department expressed optimism that the two nations would reach a "mutually satisfactory solution that will take into account the need to provide maximum protection and access to justice for all our nationals" working in Kuwait.
In a statement on Friday, the Department of Migrant Workers (DMW) said the government will continue to pursue the track of labor diplomacy in ensuring the welfare and safety of the OFWs "while we await more details as to the rationale and issues surrounding the action of the Kuwait government."
"We are working closely with the DFA and the Philippine Embassy in Kuwait (PE-Kuwait) in a unified, whole-of-government approach to the situation," the DMW statement read.
The DMW is already with the Philippine recruitment agencies, Filipino communities and leaders, and other stakeholders on how to address Kuwait's move.
"The DMW stands ready to assist our OFWs affected by this action of the Kuwait government," the statement added.
The department urged the affected Kuwait-bound OFWs to connect with the DMW directly through the National Reintegration Center for OFWs (NRCO) hotlines at 09567821309 and 09603532532 or to email [email protected] so we may assist them.
"We assure everyone that the DMW will work with all of its partners to mitigate the impact of this recent development to our Kuwait-bound workers," it said.
At least 290,000 Filipinos live and work in Kuwait. (PNA)