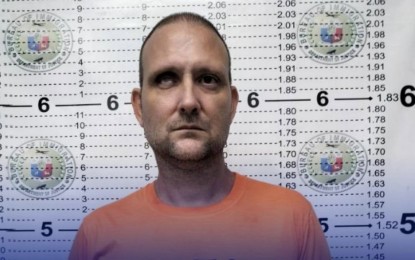 MANILA – Bureau of Immigration (BI) operatives have arrested an overstaying American national wanted by authorities in Texas for taking improper and invasive photos.
Acting chief of the BI's fugitive search unit, Rendell Ryan Sy, reported to Commissioner Norman Tansingco that Jason Clint Reed, 43, was apprehended along Roxas Boulevard in Ermita, Manila on May 9.
The arresting agents were armed with a mission order issued by the BI chief at the request of US authorities in Manila.
It was learned that Reed, who will be deported, is an undocumented alien as his passport was already revoked by the State Department.
"He had also been overstaying in the country for almost eight years as BI records show that he last arrived in Manila on Nov. 27, 2014 and never left or bothered to extend his stay since then," Sy said in a statement issued Friday evening.
According to the US government, a warrant of arrest was issued against Reed by a district court in Jefferson County, Texas on Jan. 5, 2015 after he was charged with improper photo and visual recording.
The Texas penal code defines invasive visual recording as being committed if one photographs, records, or broadcasts a person's intimate areas in a private space, such as a bathroom or a changing room, without the victim's consent.
If convicted of such a crime, a person may be sentenced to a jail term of between six months and two years and fined up to USD10,000.
Reed is now detained at the BI warden facility in Camp Bagong Diwa, Taguig City pending deportation proceedings. (PNA)