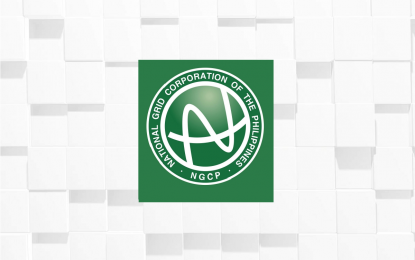 MANILA – A lawmaker on Monday is interest on looking into the National Grid Corporation of the Philippines' (NGCP) franchise renewal amid the recurring power outages across the country.
In a statement, Senator Grace Poe said the outages should not be a norm amid the scorching months.
"We must also exercise vigilance when it comes to our power lines, to ensure that electricity running from Luzon to Mindanao remains under the control of Filipinos amid security concerns raised by senators," Poe said.
"We will thoroughly scrutinize the performance of the NGCP and see if it has remained faithful to its signed franchise or if violations have been committed."
Senator JV Ejercito, who has been urging the government to regain control of the NGCP, reiterated in a radio interview that any utility concerning the national security should be under the control of the government.
Ejercito said 40 percent of the NGCP is currently owned by the State Grid Corp. of China while 60 percent is owned by Filipino businessmen, led by Henry Sy Jr.
"The government should look for ways to buy back the shares that were acquired by the corporation owned by the Chinese government," Ejercito said.
Meanwhile, Senator Sherwin Gatchalian announced that he recently filed Senate Resolution No. 607 seeking to conduct an inquiry into the series of disturbances in the country's power transmission system.
Gatchalian, vice chairperson of the Committee on Energy, said transmission system disturbances caused inconvenience to communities and losses to businesses.
"The National Grid Corporation of the Philippines as the operator of the transmission system in the country should be held to account for the root cause of these disturbances," Gatchalian said.
The lawmaker recalled that on May 8, the NGCP reported red and yellow alerts in the Luzon grid due to a tripping of the Bolo-Masinloc 230kV Line 2, leading to the tripping of 2 units of the Masinloc Coal Power Plant which, in turn, caused power loss of 659 megawatts (MW) in the Luzon grid.
The following day, the Manila Electric Co. (Meralco) reported power supply cuts due to a temporary system imbalance caused by a sudden plant outage.
According to the Meralco, the power supply disruption was caused by an automatic load droppingof approximately 290 MW as a result of the tripping of the Duhat-Hermosa 290kV line.
Gatchalian also noted that NGCP reported on April 27, a system disturbance in the Visayas grid, causing a loss of 322.3 MW and power interruptions that persisted until April 30 and lasting up to 12 hours in the islands of Panay, Guimaras, and Negros, affecting over 1.5 million households.
In a press briefing, Senator Risa Hontiveros said she already initiated an NGCP probe during the 18th Congress and said she is backing Gatchalian and Ejercito in their proposals to buy back the NGCP.
Under Section 3 of Republic Act No.9511, the NGCP is mandated to operate and maintain the transmission system, grid, and related facilities at all times in accordance with industry standards. (PNA)