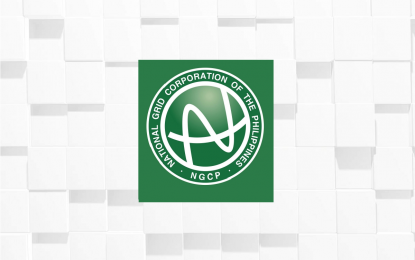 MANILA – President Ferdinand R. Marcos Jr. has expressed support for the planned Senate investigation into several issues hounding the National Grid Corp. of the Philippines (NGCP), Malacañang announced Wednesday.
Marcos met with Senator Raffy Tulfo at Malacañan Palace in Manila on Monday and discussed NGCP's supposed poor performance, as well as the issue of national security because of China's supposed control over the country's energy grid systems operator.
"The President agreed with the Senator's proposal to conduct a comprehensive study or hold hearings to determine the actual situation. If necessary, the government will take back control of the entity," the Presidential Communications Office (PCO) said in a statement.
In a statement released on Tuesday, Tulfo said he was assured of Marcos' "full support" when he raised his plan to investigate NGCP.
The PCO confirmed that Tulfo, chairperson of the Senate Committee on Energy, had informed Marcos about his intention to hold public hearings on the possible national security threat and lapses in NGCP's operations.
"Firstly, Senator Tulfo expressed his desire to assess the performance of the NGCP, which has also raised concerns among several other senators," it said.
"Secondly, Senator Tulfo aimed to examine the security aspect, particularly on who truly controls the corporation."
Citing an intelligence report, Tulfo warned against China's supposed capability to "remotely access the country's national grid and sabotage it," noting that no Filipino technicians know how to operate NGCP plants because all instructions about operations of sensitive equipment, including manuals, are written in Chinese characters.
About 40 percent of the NGCP is owned by the State Grid Corp. of China, while the remaining 60 percent of its capital stakes is owned by Filipino businessmen led by Henry Sy Jr.
Tulfo said China's ownership of NGCP poses a "serious" national security threat, considering the current conflict between Beijing and Manila over the West Philippine Sea.
He also raised his concern over NGCP's violations, including its alleged failure to follow timely development and connectivity in the main grid of energy power in various provinces.
Apart from Tulfo, several senators, including Senate Committee on Public Services chairperson Grace Poe have expressed openness to reviewing the NGCP's franchise.
The NGCP started operations as a power transmission service provider in 2009 under a congressionally granted 50-year franchise.
Under Section 3 of Republic Act 9511, the NGCP is mandated to operate and maintain the transmission system, grid, and related facilities at all times under industry standards. (PNA)