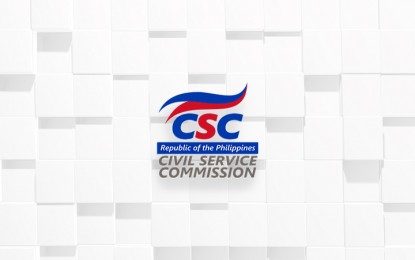 MANILA – The Civil Service Commission (CSC) on Wednesday reminded aspiring civil servants that the applications for the August 20, 2023 Career Service Examination-Pen and Paper Test (CSE-PPT) for Professional and Subprofessional Levels will be from May 22 to June 21, 2023.
In an official statement, CSC Chairperson Karlo Nograles said the commission has already made extensive preparations in anticipation of a significant number of applicants who wish to become part of the country's civil service.
He said the CSC has prepared a total of 97 testing centers in 16 regions for the expected huge turnout of applicants, as well as make an application more accessible for aspiring civil servants.
The number of testing centers for the August exams is slightly more than the 94 testing centers prepared by the CSC during the March 26 examinations.
The CSC said interested applicants must be Filipino citizens; should at least be 18 years old on the date of filing of application; of good moral character; have not been convicted by final judgement of an offense or crime involving moral turpitude, or disgraceful or immoral conduct, dishonesty, examination irregularity, drunkenness, or addiction to drugs; and must not have been dishonorably discharged from military service, or dismissed for cause from any civilian position in the government.
Moreover, applicants should not have taken the same level of Career Service Examination, either through PPT or CSC Computerized Examination, within three months from the date of the exam, or from May 20 to August 19, 2023.
The CSC said that individuals who meet these qualifications are welcome to apply for and take the CSE-PPT regardless of their educational attainment.
If qualified, they must submit the following requirements to the CSC Offices: a fully accomplished application form (CS Form No. 100, revised September 2016); four (4) copies of passport-sized I.D. pictures with handwritten name tag legibly showing signature over printed full name (read the examination announcement for the complete list of specifications); original and photocopy of any of the valid ID cards accepted for the civil service exam; duly accomplished Certificate of Consent/Release/Waiver relating to the Corona Virus Disease; and examination fee of PHP500.
The application form is available in various CSC Regional or Field Offices, or it can be downloaded from the CSC website and printed on a legal-size bond paper.
Interested applicants are advised to access CSC Examination Announcement No. 02, s. 2023 posted on the CSC website for complete and detailed information on the specifications of the I.D. pictures, the list of accepted I.D. cards, and other information such as the list of testing centers by region. (PNA)