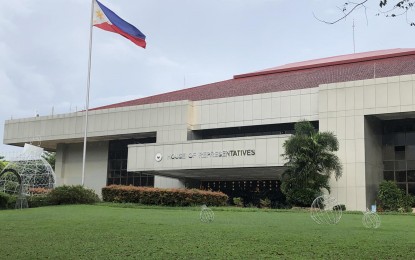 MANILA – OFW party-list Rep. Marissa "Del Mar" Magsino on Thursday said a technical working group (TWG) was created to fine-tune a bill seeking to expand the voting methods for the overseas Filipino workers (OFWs).
Magsino said she will chair the TWG composed of representatives from the Commission on Elections (Comelec), Department of Migrant Workers (DMW), Department of Foreign Affairs (DFA), Commission on Filipinos Overseas (CFO) and the Office of Chairperson Maximo Dalog of the House Committee on Suffrage and Electoral Reforms.
The creation of the TWG for House Bill 6770 was in line with the Comelec en banc's approval of internet voting for OFWs in the 2025 midterm elections.
Magsino authored the proposed bill seeking to include electronic or internet voting for Filipinos working abroad.
"We want to avoid voting disenfranchisement of the 1.83 million-strong overseas Filipino workers and to further encourage them to exercise their right of suffrage, thus we welcome Comelec's policy direction on internet voting, as they have discussed in their regular meeting yesterday," Magsino said.
Magsino noted during the last election that only about half of 1.6 million overseas Filipino voters were able to vote and "it has to be addressed."
Under HB 6770, OFWs will be allowed to register, receive their ballots and cast their votes through available electronic means as the Comelec may determine. These may include electronic mail, web-based portals and other internet-based technologies.
The measure also provides mechanisms that will further enhance existing methods and procedures of absentee voting of OFWs and overseas Filipinos while protecting the sanctity of their votes.
Electronic voting in other countries is allowed for some sectors stationed overseas, particularly uniformed personnel and their families via email, fax, or via internet-voting platforms.
"This TWG will ensure that once the measure is taken up by the Committee, all stakeholders have provided their inputs and would therefor help speed up the deliberation of House Bill 6770 and similar bills," Magsino said.
She expressed confidence that the measure will gain the support of her fellow lawmakers. (PNA)