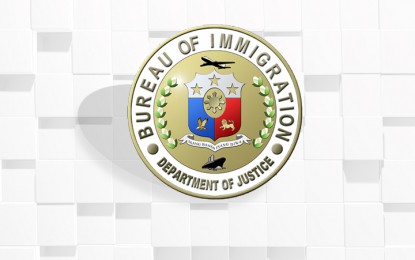 MANILA – The Bureau of Immigration (BI) on Friday clarified that monitoring the arrival of individuals who are subject of high-profile cases is part of its protocols, following concerns raised by suspended Negros Oriental 3rd District Rep. Arnolfo Teves Jr.
"[Teves] made a post on social media today stating concern on his well-being after seeing an alleged message from BI Commissioner Norman Tansingco instructing concerned BI personnel to monitor his arrival," the BI said in a statement.
"The Bl wishes to clarify that such instruction is merely a part of the Bl's protocols in monitoring individuals who are subject of high-profile cases," it added.
The BI further clarified that arresting Filipino nationals is not within the scope of the agency.
The Bureau explained that the agency's coordination with law enforcement agencies is important in the proper implementation of its procedures.
In fact, the BI said that it has received a request from the Philippine National Police Aviation Security Group (PNP-ASG) on Thursday to expedite Teves' arrival formalities should he arrive the country so that he will be provided with assistance to ensure his security and safety
"The Bureau is committed to ensuring fair, safe, and proper processing of all immigration-related matters, with a strong focus on protecting the rights and welfare of individuals," the BI assured.
The National Bureau of Investigation (NBI) on Wednesday filed murder complaints against Teves over the killing of Negros Oriental governor Roel Degamo.
Besides the murder complaints, Justice Secretary Jesus Crispin Remulla said the NBI also filed frustrated murder, and attempted murder complaints against the fugitive congressman.
Teves, who is tagged as the mastermind of the March 4 assassination of Degamo, has been out of the country since Feb. 28.
Earlier this month, the lawmaker sought political asylum in Timor-Leste, but his request was turned down. (PNA)