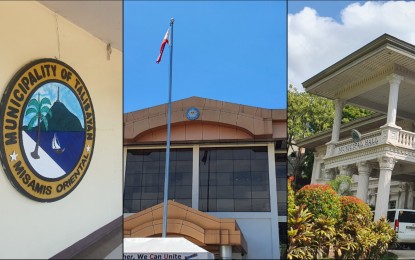 (Last of two-part series)

CAGAYAN DE ORO CITY - Inside an office that also serves as a consultation room, a group of persons who used drugs (PWUDs) was having an afternoon session in hopes of opening up about their life.

The session was led by John Gabriel Lasquites, the program and client coordinator of Pathway to Recovery Foundation, Inc. (PRF), who also used to be one of the PWUDs undergoing recovery.

"We are volunteers here helping others recover from addiction through scientific and evidenced-based intervention," he said in an interview.

PRF was established in 2004 by a group of former PWUDs, in which Lasquites was one of more than 500 graduates since the non-government organization began reaching out to communities in this city.

Currently, the foundation serves six PWUDs undergoing the recovery process.

Lasquites said they have a holistic approach in treating PWUDs for them to have a better grasp of the nature of addiction, as well as to get introduced to other skills.

The PRF was grounded on the "12 steps" of recovery, which was the foundation of a worldwide group, Alcoholics Anonymous (AA).

With this, AA's method of recovery was also adapted for recovering PWUDs.

Michael Caballero, 32, was one of the recent PWUDs who finished the three-month program and volunteered to be a "houseparent."

He was referred to PRF in 2022 after his release from the Lumbia City Jail here due to illegal drug charges.

"I have been using drugs since high school, started with rugby (solvent), then learned to take on 'shabu' later on. Looking back, I had a complicated life," Caballero said.

After finishing the program, he realized that he is not ready yet to reintegrate back into the community alone without a guide from PRF, which is why he volunteered at the foundation to continue with his recovery journey.

Cases of relapse

"It never goes away, and it's a reality, that there are times we get tempted to do it (take drugs)," Caballero said.

This is why he needed the PRF's guidance, especially during times of self-doubt and loss of direction.

Elven Balibagon, 39, one of the recovering PWUDs in Barangay Carmen, also spoke of having recurring thoughts of the "kick" he used to get from illegal drugs. However, he is thankful that the barangay's Community-Based Rehabilitation Program (CBRP) helped him shun the old habit.

Lasquites said cases of relapse are not unusual for recovering PWUDs, identifying it as a "chronic disorder."

"Despite these challenges, we still welcome them. We treat the disorder as a disease that needs to be cured, without judgment on the person," he said.

Community, wellness program

Due to the PRF's experiences in handling drug rehabilitation, the organization was able to partner with barangays in the city as consultants and resource groups when CBRP was launched in 2017.

This also paved the way for the creation of other support groups, such as Sober It, and Narcotics Anonymous, which hold meetings to keep up with PWUDs who finished with the CBRP for three to four months.

In Malitbog town of Bukidnon province, however, the Municipal Health Office (MHO) calls this initiative as Community-Based Welfare Program (CBWP).

Dr. Ronnie Bongocan, the MHO chief, said there is an emphasis on wellness because they see drug addiction in a medical and psychological purview, which also needed a clinical intervention.

"Our program has trained coaches who also recovered from drug addiction, and they share their experiences with the recovering clients," he said.

With the CBWP program, the Malitbog local government unit (LGU) managed to facilitate more than 660 PWUDs included in the watchlist by the Philippine Drug Enforcement Agency and the police.

Of the LGU's 11 barangays, there is only one left waiting to be declared as "drug-free" by the Regional Oversight Committee on Barangay Drug Clearing in Northern Mindanao.

Here comes "Bida"

Last year, the Department of the Interior and Local Government (DILG) launched the "Buhay Ingatan, Droga'y Ayawan (Bida)" program.
This city and Davao City were the only two LGUs to represent other regions in Mindanao in its simultaneous nationwide launching in November 2022.
While its regional launching for Northern Mindanao was held in El Salvador City, Misamis Oriental in February this year.
DILG Region 10 (Northern Mindanao) Director Wilhelm Suyko said the directive of DILG Secretary Benhur Abalos Jr. to the regional offices was to help the communities, partner agencies, and organizations in promoting a "holistic approach" to drug use reduction.

"We want to raise awareness on the ill effects of dangerous drugs; we will promote health and wellness; and of course, we will further encourage multi-sectoral participation," he said.

Suyko said their agency will give due recognition to LGUs and barangays in Northern Mindanao that were able to implement successful Bida initiatives.

"One that we look into is how the supply of drugs was reduced, if there is a reduction of drug supply, there will be fewer drug users," he said.

Capt. Danilo Sabornido, the Malitbog police station officer-in-charge, said he sees Bida as an opportunity to cut the root cause of the illegal drug problem.

"That was how we did it here (in Malitbog), we made sure that we get to stop the ones supplying illegal drugs so that the trade in our area will stop," he said.

Early this year, the police in Malitbog managed to apprehend a suspect who was believed to supply illegal drugs in the town.

Malitbog Mayor Gary Casiño said some LGUs have yet to "get to know" the new Bida program of the DILG, but assured that anti-drug programs are welcome, especially since he is receiving reports that drug trade is emerging again.

"As of now, whatever existing mandates in anti-drug programs and rehabilitation by the national government, we will abide by it," he said.

Carmen village councilor Sunny Rae Cahayag of this city, who is focusing on the CBRP program, said the DILG's "Bida" program will go a long way towards improving the previous drug rehabilitation interventions under the Duterte administration.

"There might be new measures and objectives that this 'Bida' have that we may be able to work on with, and integrate in our current CBRP," he said. (PNA)

[Editor's note: This story was produced with the help of a grant from the Drug Policy Reform Initiative.]