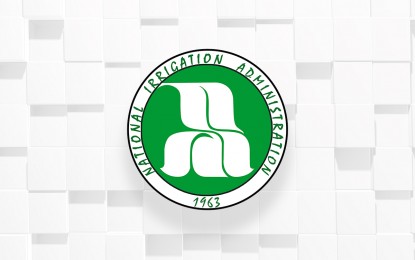 CABANATUAN CITY, Nueva Ecija–The National Irrigation Administration -Upper Pampanga River Integrated Irrigation Systems (NIA-UPRIIS) is confident to irrigate its programmed area of 146,202 hectares this year's wet crop season despite the low water at the Pantabangan Dam Reservoir, the main source of irrigation water supply in this province.
NIA-UPRIIS department manager Rosalinda B. Bote said on Monday that Pantabangan Dam can sufficiently sustain the water requirements of the farmlands, mostly in Nueva Ecija, considered the country's rice granary, as well as parts of Pampanga and Bulacan.
Although Pantabangan Dam may be low in water reserve, Bote said the rainfall forecast of the Philippine Atmospheric, Geophysical and Astronomical Services Administration (PAGASA) for the coming months is expected to downpour other tributaries to aid the rainfed areas during the wet season and to support the farming activities in the province.
As of 7:45 a.m. Monday, the Pantabangan Dam's water elevation is 181.87 meters, which is 39.31 meters below its normal high water level of 221 meters.
Bote added that the projected Pantabangan Dam water elevation is 183.62 meters ending June 15, 2023, which is sufficient to jumpstart the water delivery from the dam on June 16, 2023 for the wet season.
"Our farmers need not worry this wet crop 2023. We are only encouraging them to help in the reserve use of the water in the reservoir. We also ask them to follow the cropping calendar set by our agency to avoid delay in water delivery towards their farms," she said in a statement.
Likewise, Bote said the NIA-UPRIIS is continuously adopting various strategies and interventions to cope up with the low supply from Pantabangan Dam.
These strategies, she said include alternate wetting and drying method, rotational scheme in the water delivery and distribution of irrigation water, installation of solar-powered pumps for the drainage and cloud seeding program.
Likewise, she said the NIA-UPRIIS is in collaboration with the Department of Agriculture in encouraging farmers to plant high-value crops for those who will not be able to receive irrigation diversion requirement.
"The irrigators associations are often reminded and kept informed through the NIA-UPRIIS field employees of the water situation and are also encouraged to help in the management of the water in the reservoir," she added.
NIA-UPRIIS was also able to irrigate 5,311.31 hectares for the third cropping in some parts of Nueva Ecija and nearby provinces.
As of May 19, 2023, the partial reported average yield in areas covered by NIA-UPRIIS was 7.56 metric tons per hectare. (PNA)