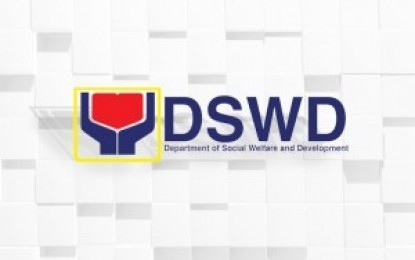 MANILA – The Department of Social Welfare and Development (DSWD) on Tuesday said a cease-and-desist order (CDO) has been issued against Gentle Hands Inc. (GHI) due to poor living standards, overpopulation, absence of social workers and fire safety concerns
In a Palace press briefing, Gatchalian noted that the privately-run GHI was being occupied by 149 orphans, a figure which is "beyond" the 80 children allowed to stay in the orphanage.
He said the orphanage was given 20 days to respond to the DSWD's findings and "fix whatever they need to fix."
"In the interim, we have to protect the children. Now as we speak right now, our social workers are onsite to make sure that we worked with the children, that they are properly handled. Syempre (Of course), you just don't pull out, our social workers know the protocol," Gatchalian said.
"So, bottom line dito (the bottom line here) is we are exercising our power to protect, to stand as parents of the nation. In this case, the parents of the children because the child's welfare, well-being is the primordial driver of our social protection mandate. Ang importante sa amin is maprotektahan 'yung mga bata (It is important for us to protect the children)," he added.
DSWD Assistant Secretary and spokesperson Romel Lopez said the CDO was issued to protect the orphans from imminent danger.
On May 20, Gatchalian visit the GHI orphanage at No. 27 F. Castillo Street, Barangay Bagumbuhay in Project 4, Quezon City to verify the complaints.
"I personally got complaints about the living situation inside the orphanage. There are 149 children inside. I personally went to inspect and see it first hand, kasi (because) nothing beats me looking at it," Gatchalian said.
GHI is a duly registered social welfare and development agency (SWDA) of the DSWD with License No. DSWD-SB-L-000052-2021 issued on Aug. 12, 2021.
Lopez said the CDO is part of DSWD's authority, regulatory powers and responsibility to assist in the protection of the rights of children from all forms of neglect, abuse, cruelty, exploitation and other conditions prejudicial to their development.
"Since the DSWD is the one accrediting and giving out license to operate on SWDAs, the Department has the power to issue a CDO against an SWDA especially if there are serious concerns regarding their facilities," Lopez said. (PNA)