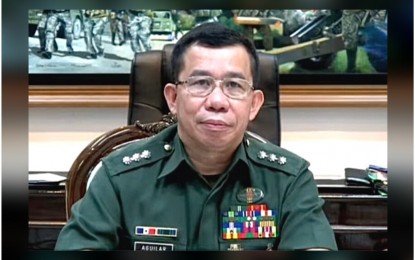 MANILA – The Armed Forces of the Philippines (AFP) said Thursday 14 projects are being eyed to be constructed in the four new Enhanced Defense Cooperation Agreement (EDCA) locations earlier announced by American and Filipino defense authorities.
"On the new sites, identified na rin yung mga (already are the) projects to be constructed in those areas. So we're looking (at) mess hall, rehabilitation of runway, construction of additional billeting facilities, acquisition of generators, installation of electrical system, (and) construction of pier with water supply," AFP spokesperson Col. Medel Aguilar earlier told reporters.
He said also included are the construction of humanitarian and assistance disaster relief (HADR) warehouses, HADR hangars with electrical and water facilities, construction of billeting or barracks complete with amenities for personnel and a command and control fusion system.
He, however, did not give any details on the projects to be implemented in the four new locations.
These projects are awaiting the funding release for implementation.
Named as additional EDCA locations were the Naval Base Camilo Osias in Sta. Ana, Cagayan; Lal-lo Airport in Lal-lo Cagayan; Camp Melchor Dela Cruz in Gamu, Isabela; and Balabac Island in Palawan, which are aside from the existing five locations earlier picked by Manila and Washington DC.
These are the Cesar Basa Air Base in Floridablanca, Pampanga; Fort Magsaysay Military Reservation in Nueva Ecija; Lumbia Airport in Cagayan De Oro; Antonio Bautista Air Base in Puerto Princesa, Palawan; and Benito Ebuen Air Base in Cebu.
Medel said projects in the five original EDCA sites already have "accomplishments." (PNA)