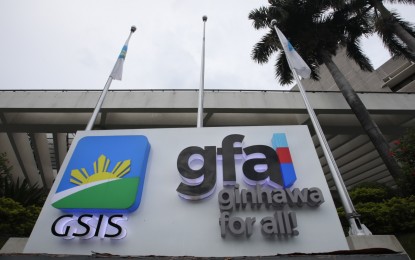 MANILA – The Government Service Insurance System (GSIS) on Friday assured that its members and pensioners who will be affected by the typhoon can avail of the state pension fund's emergency loan program.
In a statement, GSIS President and General Manager Wick Veloso said they will ensure that the loan assistance will be available to all qualified active members and old-age and disability pensioners based in areas which may be adversely affected by the fast-approaching typhoon.
"We have specifically earmarked PHP6 billion for our emergency loan budget this year to guarantee loan assistance to members and pensioners who need help during calamities," he said.
Members who have existing emergency loan balance may borrow up to PHP40,000 to pay off their previous emergency loan balance and still receive a maximum net amount of PHP20,000.
Meanwhile, those without existing emergency loans may apply for PHP20,000. Pensioners are also eligible to apply for a loan of PHP20,000.
GSIS emergency loan, which comes with a 6 percent interest rate, has a repayment period of three years.
The loan also includes a redemption insurance feature, which ensures that the balance will be deemed fully paid in the event of the borrower's death, as long as payments are up-to-date at the time.
Veloso said eligible emergency loan applicants must be active members, not on unpaid leave, with a minimum of three months' paid premiums within the last six months.
They should also have no pending administrative or criminal case and maintain a net take-home pay of at least PHP5,000 after all mandatory monthly deductions.
Meanwhile, members who are unqualified for an emergency loan may apply under the Multi-purpose Loan Plus which has a maximum loanable amount of PHP5 million.
GSIS pensioners have the alternative option to apply for the enhanced Pension Loan program, allowing them to borrow either up to six months' worth of their pension, or up to PHP500,000. (PNA)