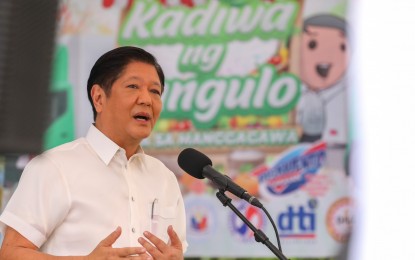 PADRE GARCIA, Batangas – The decision of President Ferdinand R. Marcos Jr. to delay the implementation of full devolution of the executive branch functions to local government units (LGUs) was a smart move, a political analyst said Sunday.
In an interview, Dr. Froilan Calilung, director of the Local Government Development Institute, said the delay in the execution of Executive Order (EO) No. 138 will give more time for national government agencies (NGAs) and LGUs to harmonize their devolution plans.
"In that case, skills transfer and knowledge transfer to the LGUs will come from those who have more sufficient skills [NGAs]," he said.
Calilung stressed that devolution is "not just about fiscal adequacy but about how much and how long NGAs can handle the LGUs temporarily until they are capable on their own."
The national government needs to conduct a smooth transition of functions to prevent a wide gap in public service delivery, he added.
"The problem now is the absorptive capacity. Many of the LGUs are not ready, they do not have the devolution plans needed for this and they do not even know how to start it," he explained.
In March, Marcos ordered the review of EO 138 signed in 2021 by former president Rodrigo Duterte for possible amendments and to determine what national government functions should be devolved to LGUs.
While the adjustment may be difficult at first, Calilung admitted said overly delaying implementation will not be beneficial either.
"With so many LGUs, at the most, I am looking at one and a half years to begin. The national tax allotment (NTA) already depends on the 2022-2023 fiscal year so, the allotment is higher and the LGUs are more ready by then," he added.
Calilung, who also teaches Political Science at the University of Santo Tomas, sided with Marcos' position to get things right first before proceeding with the changes.
The President tasked the Commission on Devolution to study the delayed timeline, citing as main concern LGUs' absorptive capacity to take on major projects.
Budget Secretary Amenah Pangandaman said the study, which will be led by National Economic and Development Authority Secretary Arsenio Balisacan, will determine amendments.
Meanwhile, Calilung pointed out that proponents of the Mandanas-Garcia ruling, which became final and executory on April 10, 2019 or six years after the petitions were filed, clearly had in mind its potential implications and positive effects on LGUs.
The Supreme Court decided that the just share of LGUs from the national taxes is not only based on the national internal revenue taxes collected by the Bureau of Internal Revenue, but also on all national taxes.
LGU shares come from 40 percent of national internal revenue taxes but under the Mandanas-Garcia ruling, the projected share will increase by about 27 percent more.
The devolution fully transfers the delivery of basic services to LGUs.
"Hats off to Batangas Governor (Hermilando) Mandanas, together with former Bataan Governor Enrique Garcia Jr., for this magnificent ruling that they spearheaded. All the LGUs will forever be indebted to these two gentlemen for pointing out this irregularity in the Local Government Code," Calilung said. (PNA)