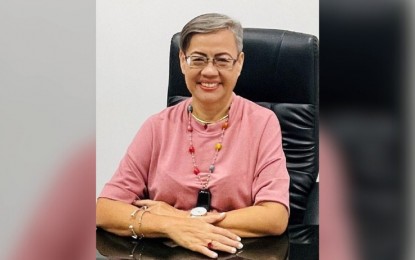 MAMBURAO, Occidental Mindoro – The Department of Labor and Employment (DOLE) will expand a working student program that it is co-funding with local government units (LGUs) in this province by partnering with private companies.
Students working for private firms under the Special Program for the Employment of Students (SPES) are likely to be paid the minimum wage, which amounts to PHP355 per day in the Mimaropa Region, according to an interview with Naomi Lyn Abellana, DOLE 4-B director, on Monday.
Salaries will be jointly shouldered under a 60-40 (employer-DOLE) sharing arrangement.
Abellana said the 541 youths hired under the ongoing Special Program for the Employment of Students (SPES) were "too few."
The Labor department wants to get more senior high school and college students from financially struggling families but finding funds to expand the program has proved to be challenging, she said.
Students under SPES are offered clerical jobs in government offices, such as municipal halls and local branches of national agencies, for which they receive entry-level pay.
"SPES benefits poor but deserving students. They do not have to be honor students. So long as they are getting passing marks in their classes, and are willing and able to work, we accept them into the program," Abellana said.
"Aside from the monetary rewards, students involved in SPES can get to experience the real world of work, which will help them develop a positive working attitude," said Abellana.
The DOLE called on qualified students who wish to get into SPES to contact the Public Employment Service Office in their respective municipalities. (PNA)