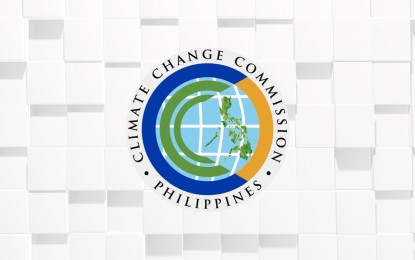 MANILA – The Climate Change Commission (CCC) on Monday called for a whole-of-nation and community approach to address the impact of climate change.
"For our whole-of-nation and whole of community approach, we are urging our national government agencies, local government agencies, private industry partners, including what we call the different homeowners association, to have their own action plan," CCC Commissioner Albert Dela Cruz said during the Laging Handa briefing.
"On the national level, we have what we call the national adaptation plan. We have the Nationally Determined Contribution (NDC). For the local level, you have the LCCAP or Local Climate Change Action Plan, and then we have also the Industry Climate Change Action Plan," he said.
The National Climate Change Action Plan 2011-2028 outlines the country's adaptation and mitigation agenda.
The action plan focuses on food security, water sufficiency, ecological and environmental stability, human security, climate-smart industries and services, sustainable energy, and knowledge and capacity development.
Under the NDC, the Philippines earlier committed to a 75-percent greenhouse gas emission reduction and avoidance by 2030.
For the local level, Dela Cruz said local government units (LGUs) should immediately pass their LCCAP.
"We are calling on our local government units to pass the LCCAP in a form of an ordinance. We have a joint memorandum circular with the DILG (Department of the Interior and Local Government) to cascade information to the different local government units so that our LGUs will have LCCAP," he added.
Dela Cruz said LCCAP mandates LGUs to have a specific action desk, have their own action officer, and a local climate action plan, including village level.
He said LCCAP also mandates the creation of a specific committee on climate change aside from the committee on environment.
"The industry climate change action plan is also included. The big malls, subdivisions, and other business establishments should have their own industry climate change action officer. They will cascade the information to our local government units, to our industry sectors, so that we will have the whole of society approach in our battle against climate change," he said.
Dela Cruz also encouraged consumers to only patronize businesses that help fight climate change.
"Let's look at [products'] label. Do they have what we call, a net zero carbon by 2030 or by 2050? If they have that program, we patronize them. If they don't have that program, then we don't buy their products or services because they have no programs for sustainability," he said.
Aside from these initiatives, Dela Cruz said CCC is also urging LGUs and the public to adopt edible landscaping.
"We at the CCC, we have a resolution that discourages ornamental plants. As much as possible, we should adopt edible planting," he said.
Dela Cruz said once this policy is signed by the secretary of the Department of Environment, the edible landscaping will be implemented in public offices and private industries.
"We need to wake-up and we need to do our responsibility. We live in one planet. There should be equal responsibility for all sectors," he said. (PNA)