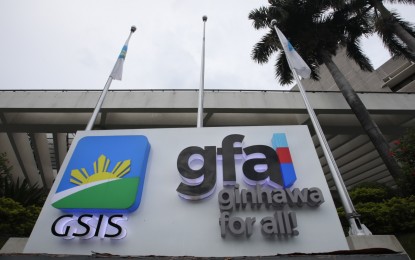 MANILA – State-pension fund Government Service Insurance System (GSIS) launched a housing program, a low-interest loan product with flexible terms, and additional features on the GSIS Touch mobile app during its 86th anniversary celebration on Wednesday.
GSIS President and General Manager Wick Veloso said these programs are in response to President Ferdinand R. Marcos Jr.'s directives.
In his anniversary message, Veloso said the GSIS is focused on digitizing processes for the convenience of its members and pensioners.
This is also the reason for the inclusion of the facial recognition feature in the GSIS Touch, which allows old-age pensioners, as well as those with disability, to complete their annual pensioners' information revalidation (APIR) through their smartphones.
"This eliminates the need for them to leave their homes and visit GSIS branches for the APIR process," Veloso said.
The President has tasked the GSIS to address the financial needs of its members by providing loans with affordable terms, thus, the Multi-Purpose Loan (MPL) was enhanced and renamed MPL Flex.
"This loan product offers a longer and more flexible payment period, ranging from one to 15 years, at an affordable interest rate of 6 percent per annum. Eligibility conditions have been relaxed, allowing government employees who have served for only one month to apply for the MPL," Veloso explained.
The Pabahay sa Bagong Bayani na Manggagawa (PBBM) sa Pamahalaan Program, which seeks to help the government resolve the massive housing backlog of more than 6 million units, was also launched during the celebration.
This program includes a rent-to-own scheme for GSIS's 15,000 residential properties, an extension of the Housing Loan Condonation Program until 2025, and the construction of decent low-cost housing units for government workers.
Veloso said the initial construction would focus on high-rise condominium buildings in the villages of Fairview in Quezon City, and Cogeo in Antipolo.
He highlighted the importance of providing GSIS members, who have devoted their lives to public service, with the opportunity to own a house, noting that it is a dream shared by every Filipino.
Another directive was to ensure that all government properties and assets are covered by property insurance, which is also in line with the GSIS's mandate.
Veloso also announced that the GSIS achieved a remarkable milestone, generating PHP6.8 billion in gross premiums written, the highest recorded figure in the organization's history.
This represents a 16 percent increase compared to the previous year, making GSIS the largest non-life insurance company in the country, with the General Insurance Fund worth PHP41.92 billion.
Meanwhile, the President, who graced the celebration, thanked GSIS for its efforts, saying that "they align perfectly with my goal of enhancing government service."
Created by Commonwealth Act 186 and Republic Act (RA) 8291 or the GSIS Act of 1997, the GSIS began its operations on May 31, 1937.
It was created to provide social security benefits and insurance coverage to government employees.
Currently, the GSIS serves more than 2.5 million members and pensioners, while fulfilling its mandate of safeguarding and protecting government properties through property insurance. (PNA)