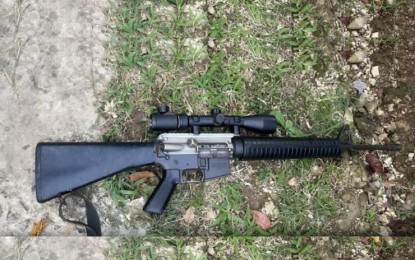 CEBU CITY – The Visayas Command (Viscom) said Wednesday the New People's Army's (NPA) manpower and armed capability have weakened further after the intensified operations conducted for the month of May.
Lt. Gen. Benedict Arevalo, Viscom commander, said 40 suspected NPA rebels were neutralized through the 15 government-initiated internal security operations that led to encounters.
Of the 40 suspected NPA fighters, 17 died during encounters while 23 surrendered to the authorities, Arevalo said.
The military has also seized 54 firearms, 38 of which were recovered during operations, seven were discovered through information relayed by former rebels, and nine were surrendered to the troops.
"The CPP-NPA in the Visayas region has been substantially weakened having incurred devastating losses in their manpower and armed capability, as well as the collapse of their support system from the community," Arevalo said in a statement.
Focused military operations, he said, would continue as he pledged that "there will be no safe place for these terrorists to hide nor a haven for them to rest."
The most recent armed skirmishes between NPA fighters and soldiers occurred in Barangay Mabini in Catarman, Northern Samar on Monday, which led to the death of four suspected rebels and the recovery of four firearms. (PNA)