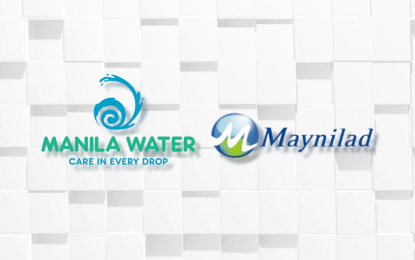 MANILA – The Supreme Court (SC) has been asked to partially reconsider its ruling earlier this month on water concessionaires Maynilad Water Services and Manila Water.
In a motion for partial reconsideration filed Thursday, former party-list Rep. Neri Colmenares asked the tribunal to reconsider the portion of its ruling where it said that the water concessionaires' income taxes passed on to consumers may no longer be recovered as the right to a refund had long prescribed.
Colmenares and the party-list group Bayan Muna are among the petitioners in a case docketed as GR 219362, one of eight separate petitions which was consolidated and decided by the SC last month.
In its decision, the SC held that, among other things, Manila Water and Maynilad are public utilities, and as such, cannot recover its corporate income taxes from the consumers.
However, the tribunal also ruled that income taxes already passed on to consumers may no longer be recovered as the right to a refund, which must be exercised within 30 days after the rates took effect, had long prescribed.
As public utilities, Manila Water and Maynilad are also bound by the 12-percent limit on the rate of their returns under the Metropolitan Waterworks and Sewerage System (MWSS) Charter.
In his petition, Colmenares maintained that MWSS should be directed to account all corporate income taxes of Maynilad and Manila Water it allowed to be included in fixing applicable water rates from years 2002 up to 2012.
He also said that Maynilad and Manila Water should be directed to refund these illegally passed on corporate income taxes to their respective water consumers.
He claimed that "it is beyond the capacity of ordinary consumers to know that they are supposed to appeal any decision by the MWSS on water rates to the National Water Resources Board (NWRB)".
The petitioner noted that even in determining whether the water firms had exceeded the allowable net return of 12 percent, (it) had been a costly and complicated process and was a "task no ordinary water consumer can possibly endeavor."
He also pointed out that even "MWSS had to rely on findings of the Commission on Audit to perform such heavy task and the accounting results are often released years after a particular water tariff schedule has been published and made effective." (PNA)