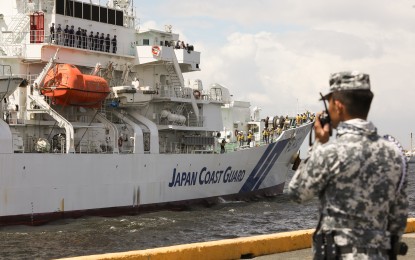 MANILA – The Philippines, Japan and the United States kicked off on Thursday their first-ever trilateral maritime exercise, reflecting an increasing interest to level up cooperation for a free and open Indo-Pacific.
In an arrival ceremony in Manila, Japan Embassy Chargé d'affaires Kenichi Matsuda said the inaugural drills is Tokyo taking a "step forward towards reinforcing maritime domain awareness and maritime law enforcement" in the region.
"Without a doubt, the shared history between Japan, the Philippines and the United States realizes a free and open international order in the Indo-Pacific region," he said.
"This afloat exercise elevates the level of maritime cooperation and mutual understanding of the Coast Guards in the field of maritime safety, environmental protection, and security and law enforcement," he added.
The trilateral drills will be held off the waters of Mariveles, Bataan from June 1 to 7, with a focus on enhancing "interoperability" between the Philippine Coast Guard (PCG), the United States Coast Guard (USCG) and the Japan Coast Guard (JCG).
The PCG will send the BRP Melchora Aquino (MRRV-9702), BRP Gabriela Silang (OPV-8301), BRP Boracay (FPB-2401), and one 44-meter multi-role response vessel (MRRV).
The JCG and USCG, meanwhile, deployed the Akitsushima (PLH-32) and USCGC Stratton (WMSL-752), respectively.
The Japanese Embassy in Manila said anticipated activities include communication exercises, maneuvering drills, photo exercises, maritime law enforcement training, search and rescue (SAR), and passing exercises, among others.
The joint drills follow the JCG and USCG's support in Mindoro's oil spill response and the recent culmination of the Multinational Vessel Boarding Officer Course by the Mobile Cooperation Team of the JCG and USCG in Puerto Princesa City, Palawan from May 14 to 27.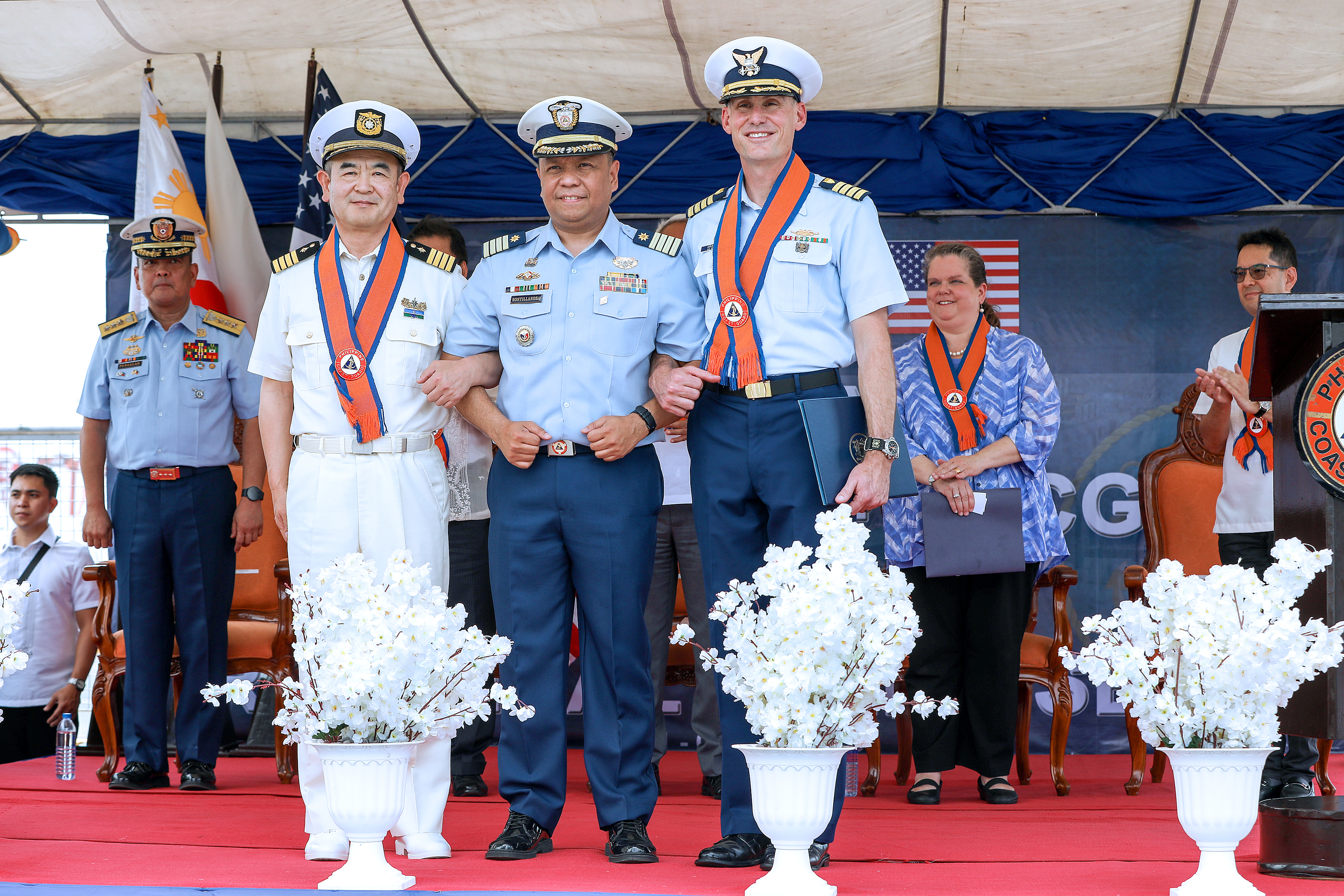 "[W]e greatly welcome this opportunity to re-unite in enhancing our interoperability in joint maritime operations as we increasingly strengthen collaboration between our three countries," Matsuda said.
"Needless to say, Japan places considerable emphasis in supporting the area of maritime security. As a maritime nation, Japan has a stake to uphold and protect a rule-based maritime order," he added.
Matsuda stressed that modernizing PCG facilities and equipment as well as supporting its human resource development is also "at the forefront of Japan's long-standing initiative".
The PCG held an arrival ceremony at Pier 15 in South Harbor, Manila on Thursday to welcome contingents from the JCG and the USCG.
Joining Matsuda were US Embassy Deputy Chief of Mission Heather Variava, PCG Vice Admiral Rolando Punzalan Jr., Transportation Undersecretary for the Maritime Sector Elmer Francisco Sarmiento, and Foreign Affairs Deputy Assistant Secretary Raphael Hermoso. (PNA)