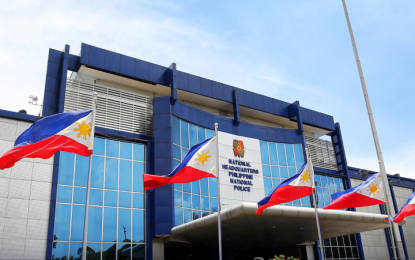 MANILA – The Philippine National Police (PNP) on Friday reported focused police operations in Caraga have resulted in the arrest of 266 wanted persons in the region last month.
"The PNP has achieved a remarkable feat in its intensive operations against individuals with standing warrants of arrest in Caraga region. In the month of May alone, Police Regional Office 13 successfully apprehended 266 wanted persons, bolstering the region's law enforcement efforts," PNP public information chief Brig. Gen. Redrico Maranan said in a statement.
Out of the total number of arrests made, 46 individuals were classified as most wanted, while the remaining 220 were categorized as other wanted persons.
Maranan said this operation is a testament to the unwavering commitment of the Caraga police to ensuring the safety and security of its communities.
"Leading the charge in this successful campaign was the Surigao del Sur Police Provincial Office (PPO), which apprehended the highest number of wanted persons with an impressive tally of 64 arrests," he added.
Among those captured was the region's number one most wanted, Joel Belandres, also known as "Abarka."
Belandres, a 51-year-old member of the communist New People's Army (NPA) is wanted for charges of three counts of murder, five counts of frustrated murder, and attempted murder.
As a former member of the NPA's weakened guerilla front 19, Sub-Regional Sentro de Grabidad (SRSDG), North Eastern Mindanao Regional Committee (NEMRC), he participated in numerous terrorist atrocities in Caraga.
Other notable contributions came from the Butuan City Police Office with 59 arrests, Agusan del Sur PPO with 55, Surigao del Norte PPO with 52, Agusan del Norte with 28, and Dinagat Islands PPO with nine.
The collective efforts of these police offices resulted in significant strides toward upholding the rule of law in Caraga.
"In terms of categorization, five individuals were considered most wanted persons at the regional level, while 16 were at the provincial level, and 26 at the municipal level. These figures highlight the comprehensive approach taken by the PNP Caraga in addressing wanted personalities across different jurisdictions," Maranan said.
"The successful operations conducted by the PNP Caraga demonstrate the unwavering commitment of our police force to maintain peace and order in our communities. I extend my sincerest appreciation to the dedicated men and women who risk their lives daily to bring criminals to justice. Your actions serve as an inspiration to all law enforcement personnel across the country," PNP chief General Benjamin Acorda Jr. in lauding the performance of the police operatives.
Meanwhile, the PNP Mimaropa under Brig. Gen. Joel Doria has successfully arrested a total of 939 wanted persons from January 1 to June 1.
Data from the Regional Investigation and Detective Management Division revealed that from January 1 to June 1 this year, Mimaropa had apprehended 939 persons, including 243 most wanted for various criminal cases.
"The greatest number of arrests came from Palawan PPO with 334; followed by Oriental Mindoro PPO, 236; Occidental Mindoro PPO, 159; Puerto Princesa CPO, 91; Romblon PPO, 71; and Marinduque PPO, 48," Doria said in a separate statement. (PNA)