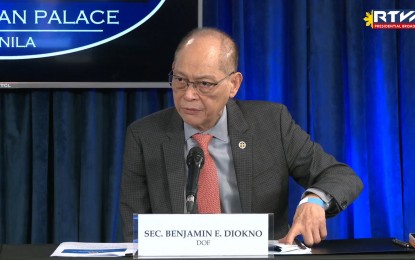 MANILA – The government plans to sell more than 130 properties this year with a total value of PHP2.5 billion, the Department of Finance (DOF) said.
In a recent briefing, DOF Secretary Benjamin Diokno said the DOF's Privatization Council is targeting to privatize 137 properties in 2023.
Some of these include the Emmanuel Community Hospital Inc. in Tondo, Manila (PHP368.4 million); Central Bank Board of Liquidators in Antipolo City (PHP234.9 million), 21 lots of Technology Resource Center (PHP140.11 million), Elorde Sports and Tourism Development Corporation (PHP485 million), Technology Resource Center in Visayas (PHP100 million), NAFCO lots affected by the High Priority Bus System project (PHP117.2 million), and Wright Patterson Manufacturing Corporation (PHP107.1 million).
The Privatization Council approved the sale of six properties with a total value of PHP152.8 million during its meeting last May 31.
These include the Al-Amanah Islamic Bank of the Philippines in Tugbok District, Davao City (PHP25 million), two different lots of Al-Amanah Islamic Investments Bank of the Philippines along Bato Road, Bato, Toril District in Davao City (PHP25.3 million), Central Bank-Board of Liquidators in Pasay City (PHP1.9 million), and two Technology Resource Center in Visayas (PHP50.4 million and PHP50.2 million).
Diokno said within the first six months of the Marcos administration, the Privatization Council approved the final sale of PHP800 million worth of assets.
In contrast, the total sales collected from the previous administration from 2019 to 2021 amounted to PHP664 million.
Broken down, the government sold PHP594.7 million worth of assets in 2019; PHP54.9 million in 2020; and PHP14.06 million in 2021.
"This aggressive disposition of non-performing assets will not only clear the National Government's books of stagnant assets but will also provide additional much-needed revenue to fund priority projects in the Philippines," Diokno said. (PNA)