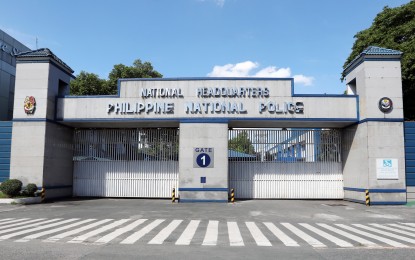 MANILA – The Philippine National Police (PNP) has opened another satellite office in Laguna that will process and issue police clearance required for local employment, government transactions and other license and permits.
In a press briefing in Camp Crame on Monday, PNP chief Gen. Benjamin Acorda Jr. said the National Police Clearance System operates in a fully digital format that has eliminated some tedious physical procedures in the old manual system.
"As with the National Police Clearance System, the PNP has also fully operationalized the automation of procedures for issuance of License to Own and Possess Firearms and firearms registration thru the Civil Security Group and further devolved to the Police Regional Offices," Acorda said.
In observance of June as the national ICT month, Acorda said the PNP joins the Philippine ICT community in promoting awareness and development of ICT not only to serve the requirements of their own agency but on a larger scale, to support the vision and desire of President Ferdinand R. Marcos Jr. to fully digitalize all transactions with government offices and private business applications by as much as 95 percent.
Anchored on the theme "Connecting Communities, Enriching Lives, Forging a Digital Future for the Philippines," the kick-off ceremony of the observance of National ICT Month was highlighted by the formal launching of the eGov PH Super App.
Acorda said the observance of National ICT Month is an opportune time for the police to cascade awareness among all police units and stakeholders of the significant role of ICT in the efficient delivery of government services, particularly services related to public safety, law enforcementand internal security.
Acorda was represented during the National ICT Month kick-off ceremonies in Malacanang by Maj. Gen. Bernard M. Banac, PNP Director for Information and Communication Technology Management (DICTM).
"The PNP's 4th focused agenda on ICT Development augurs well with the desire of President Ferdinand R Marcos Jr. PNP for digitalized transactions in all government agencies," Acorda said.
"As for the PNP, online transactions for license and permit requirements of civilian clientele, procurement of supplies, and processing of applications for recruitment are now in full digital format and compliant with Republic Act 11032 or the Ease Of Doing Business and Efficient Government Service Delivery Act of 2018," he added.
The PNP chief fully agree President Marcos that "through digitalization and the use of available apps, all transactions can be simplified and, in the end, minimize corruption and other abuses".
For his part, Banac urged all PNP personnel and units to register and link up with the eGov PH Super App, a mobile application that simplifies transactions between the government and citizens. With a vision to build a connected nation, this platform integrates the multi-sectoral government through a one-stop online system that will minimize economic costs for the citizens. (PNA)