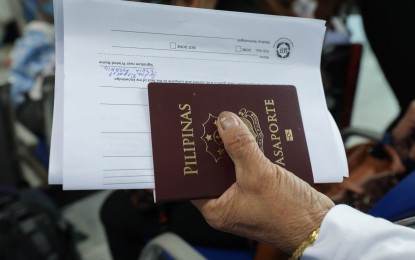 MANILA – OFW Party-list Rep. Marissa "Del Mar" Magsino on Tuesday called on the government to pursue legal actions against the recruitment agency of eight repatriated overseas Filipino workers (OFWs) from Riyadh, Saudi Arabia.
"We should pursue appropriate legal actions or administrative sanctions against the recruitment agency here in the Philippines that disregarded the welfare of our kababayans. They have a responsibility to look after the welfare of the workers they send abroad," Magsino said.
She said the contracts of the eight OFWs were illegally terminated in November 2022 or 18 months after their company employed them as cleaners in Riyadh.
Magisno also urged the Department of Migrant Workers (DMW) to investigate the circumstances surrounding the contract termination of the eight repatriated OFWs.
She learned that while their company provided shelter, the stranded OFWs have no income to finance their daily needs and meals for the six months.
"It is unacceptable that our OFWs were not only wrongly terminated, but were also left to fend for themselves while stranded for six months," said Magsino, who personally welcomed the eight OFWs from Riyadh at the Ninoy Aquino International Airport on Monday.
Magsino coordinated with the DMW, the Migrant Workers Office in Riyadh and the Overseas Workers Welfare Administration for the repatriation of the eight OFWs.
She said the erring foreign company must no longer be allowed anymore to hire Filipino workers. (PNA)