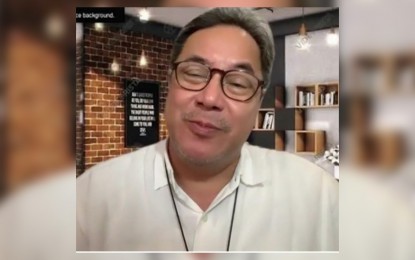 MANILA – An official of the Catholic Bishops' Conference of the Philippines-Episcopal Commission on Health Care (CBCP-ECHC) expressed hope that newly-appointed Department of Health Secretary Teodoro Herbosa would address important health issues and concerns in the country.
Bishop Oscar Jaime Florencio, vice chairman of the Commission, said Herbosa's appointment is a good step to better guide the management of the health sector in the country.
"With the appointment of Sec. Ted Herbosa for the Department of Health, we thank the Lord for this choice because at least, we shall be guided once again in the resolution of the concerns of the Department of Health," he said in an interview over Church-run Radio Veritas on Wednesday.
"Taking care of the concerns would mean addressing the difficulties that swarm our lives with much ease," he added.
On Monday, President Ferdinand R. Marcos Jr. appointed Herbosa to head the DOH.
He was the former DOH undersecretary from 2010 to 2015 who led programs such as the Hospital Accreditation Commission, modernization of the Philippine Orthopedics Center, and promotion of Public-Private Partnerships in the health sector.
The new secretary also served as the former adviser of the National Task Force (NTF) for coronavirus disease 2029 (Covid-19).
The position of DOH Secretary has been vacant for almost a year after the term of former Health Secretary Francisco Duque III ended on June 30, 2022.
The DOH has since been under Undersecretary Maria Rosario Vergeire as officer-in-charge. (PNA)