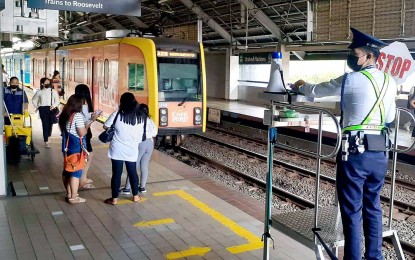 MANILA – The Light Rail Manila Corporation (LRMC), operator of the Light Rail Transit Line 1 (LRT-1), has partnered with several schools to foster a safer and more inclusive environment for its employees and passengers.
In a statement Thursday, LRMC announced a one-year partnership with Marcela Marcelo Elementary School (MMES), Philippine National School for the Blind (PNSB), and Philippine School for the Deaf (PSD) for the implementation of a safety education program dubbed "KaligtaSakay".
These programs include modules on health and safety training, emergency preparedness, hazard mapping and commuter etiquette.
The project is part of the LRMC's initiative of making cities and human settlements inclusive, safe, resilient and sustainable anchored on United National Sustainable Development Goal 11.
"It also aims to support the Department of Education (DepEd)'s Adopt-a-School Program, wherein private entities provide assistance and services to different public schools. LRMC looks forward to the successful roll-out of the KaligtaSakay program to more schools and cities," it said.
The partnership was sealed through a memorandum of understanding signed Monday between LRMC head of Health, Safety, Environment and Quality Louernie De Sales; MMES Principal IV Reynaldo Yakit; PSD officer-in-charge Principal Shery Funcion; PNSB Special School Principal I Corazon Salvador; and Pasay City Environment and Natural Resources Office Supervising Administrative Officer Ronald Rae Salvador.
"We aim to share our best-in-class safety programs being implemented at our LRT-1 depot and stations to deepen our understanding of each other's needs in addressing safety concerns, as well as create an inclusive and supportive environment inside and outside the classrooms," De Sales said. "Inclusivity is being felt with this kind of partnership, and undertaking the safety of our learners who are visually impaired will be ensured," she said. (PNA)