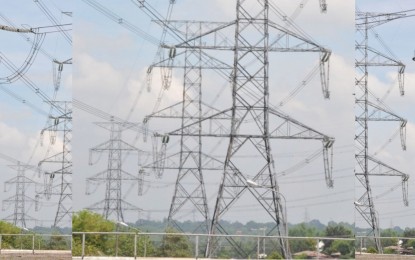 MANILA – A lawmaker on Friday lauded the National Grid Corporation of the Philippines (NGCP) as it started the second phase of its PHP10.56- billion Mindanao substation upgrading program that will boost the grid's overall reliability.
Cagayan de Oro City Representative Rufus Rodriguez said his city and other parts of Mindanao could soon expect stable and sufficient electricity supply with the energization of a 100-megavolt ampere transformer in Toril district in Davao City.
He said Davao City is "just the start" as he anticipates the energization of more substations all over Mindanao, including Cagayan de Oro City and the province of Misamis Oriental.
He noted that Mindanao residents have been complaining about the high cost of electricity in the island.
"Once this program is complete, and together with the interconnection of the Mindanao grid to Visayas and Luzon, there should be stable and ample power supply in Mindanao. Who knows, power rates may even go down," he said.
Aside from Toril district, NGCP said it would install new transformers in the provinces of Misamis Oriental, Lanao del Norte, Agusan del Norte, Davao del Sur, North Cotabato and South Cotabato "to ensure continuous operations in case of outages."
It said its substation upgrading program "is again testament to our commitment to expand and improve the country's transmission grid and to provide better services at a lower cost to the consumer."
"These upgrading efforts are ultimately geared towards readying the grid for the influx of businesses, industries and investments in the region," NGCP added.
The NGCP started operations as a power transmission service provider in 2009 under a congressionally granted 50-year franchise.
NGCP's 40 percent is currently owned by the State Grid Corp. of China while 60 percent is owned by Filipino businessmen, led by Henry Sy Jr. (PNA)