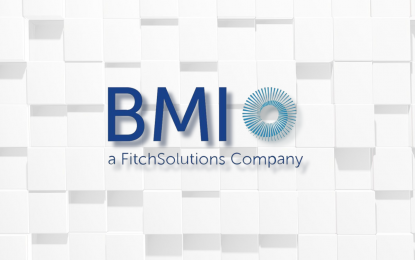 MANILA – Fitch Solutions unit BMI said the recent policies of the Philippine government have been boosting the renewable energy (RE) sector that can help the country achieve energy security.
In its industry trend analysis released to the media Tuesday, BMI said strong government support has resulted in increased approvals in renewable energy projects in the country over the past quarter.
This year, the Department of Energy (DOE) will be more aggressive in its second Green Energy Auction (GEA-2) Program, with 11,160 megawatts (MW) of renewables up for bidding until 2026 from 2,000 MW in 2022.
The BMI said GEA-2 attracted 339 tenders from 118 companies, including subsidiaries of major domestic energy firms, such as First Gen and Aboitiz.
"On May 18, 2023, the DOE released the implementing guidelines for offshore wind, providing the industry with policy clarity on the processes required to develop an offshore wind power project. This comes after President (Ferdinand) Marcos' (Jr.) Executive Order No. 21, directing the DOE to speed up the issuing of offshore wind permits, licenses, and clearances in April 2023. This required the DOE to establish policy and administrative processes within 60 days of the order," it said.
With this development, Fitch's research arm is optimistic that the government would approve more offshore wind energy projects.
As of last month, the DOE has approved 65 offshore wind projects with a total capacity of 51.2 gigawatts.
Danish company Copenhagen Infrastructure New Markets Fund (CINMF) was the first firm to announce that it would be undertaking its projects here in full ownership since the government allowed 100 percent foreign ownership for renewables last year.
"We expect momentum to pick up for offshore wind development, though we currently note that the emergence of the sector continues to be an upside risk as projects remain in the early stages of development," BMI added.
Also in May 2023, the DOE awarded six contracts on floating solar projects to SunAsia Energy and Blueleaf Energy, with a total capacity of 610.5 MW.
The DOE already issued 237 solar power contracts as of May, with 1.3 gigawatts (GW) already installed and 21.5 GW still in the pipeline. The investments for these projects reached PHP8.46 billion.
BMI said from 2022 to 2032, the Philippines' non-hydropower renewables would be led by solar, followed by geothermal, onshore wind, and biomass and waste.
"We believe that these policy developments are reflective of the growing commitment the Philippines has to the renewables sector, in addition to the opening of the sector to 100 percent foreign ownership," the research arm said.
The Fitch Solutions company added that while the country is increasing its power generation capacity, transmission and distribution to consumers remain a challenge in the local power sector.
"(F)or new power projects to be integrated into the grid, the transmission network will have to expand in tandem with the market's developments. We highlight that the Philippines has plans to expand the network and this will alleviate these downside risks," BMI said. (PNA)