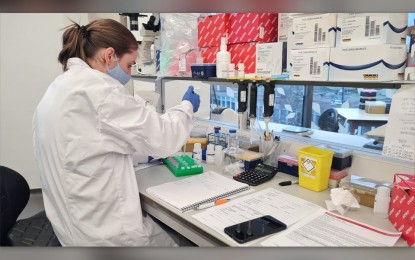 MANILA – A subsidiary of Ayala Corp., one of the country's conglomerates, has invested in a biotechnology startup based in Scotland that aims to address challenges in food security.
In a statement on Friday, Kickstart Ventures, through the Ayala Corporate Technology Innovation Venture (ACTIVE) Fund, said it invested in Roslin Technologies, which specializes in stem cell technology for cultivated meat.
Through this innovation, meat is grown directly from animal cells without raising animals.
Roslin Technologies spun out from Roslin Institute, which is known for a groundbreaking invention in mid-1990s, Dolly the Sheep - the first mammal that was cloned from a somatic cell.
"The persistent complex issue of food insecurity demands multiple transformative solutions, and this investment is meaningful for future food security globally, especially in emerging markets like the Philippines," Kickstart Ventures president Minette Navarrete said.
Kickstart Ventures, a wholly-owned corporate capital venture (CVC) of Globe Telecom, is managing ACTIVE Fund.
The CVC said its investments in Roslin Technologies will help the biotech startup to expand its footprint in Asia, which is a strategic market for this new development.
"Roslin Technologies, with their scalable IP (Intellectual Property)-rich approach and innovative technology, offers a compelling and commercially attractive solution. Together, we strive to create a sustainable future for food to alleviate hunger and food insecurity," Kickstart Ventures vice president Michael Mate said. (PNA)