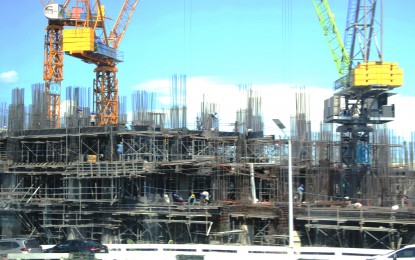 MANILA – Research by Procore Technologies Inc., a leading global provider of construction management software, shows that the Philippines is leading among surveyed Southeast Asian countries in plans to adopt data strategy in the construction industry.
In a statement Tuesday, the company said 80 percent of construction businesses in the Philippines plan to design and implement a data strategy over the next 12 months, higher than Malaysia and Singapore both at 76 percent, as well as the region's average at 77 percent.
Construction professionals are also keen on adopting technology and harnessing data to improve cost management, reduce reliance on human labor, more efficient work, improve build quality, and enhanced the ability to handle more projects.
Although there is a high awareness of the advantages of using data strategy and a strong interest to adopt data strategy in their construction business, only 6 percent of the surveyed enterprises in the region "have laid foundation for a data strategy, while 52 percent are somewhat confident that they have the ability to utilize data in their operations within a year."
"It is clear from our research that while construction professionals in the region have a strong understanding that data and analytical insights can help drive better business outcomes and protect their businesses, many struggle with developing clear data strategies," Procore head of Asia Pacific region Tom Karemacher said.
In a hybrid press conference in Makati City, Procore head of sales for Asia Kin Weng Tan said one of the factors that construction enterprises are hesitant in integrating data into operations is that they want to see a clear picture of the return on investments of implementing data strategy.
"Software vendors will need to clearly demonstrate the returns on investment, thereby justifying the indispensability of construction technology and data management. This will help drive the adoption of innovative solutions within construction that unlock unparalleled value for industry," Karemacher added. (PNA)