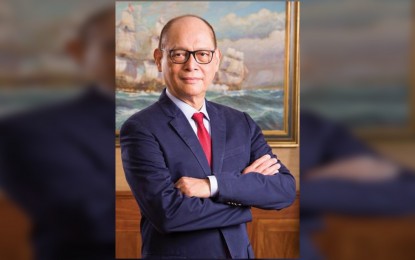 MANILA – The Department of Finance (DOF) has vowed to continue pursuing the Sustainable Development Goals (SDGs) by boosting tax collection.
In a statement on Wednesday, DOF said Finance Secretary Benjamin Diokno made the commitment at the Addis Tax Initiative (ATI) General Assembly in Lusaka, Zambia on June 20.
"We at the Philippine Department of Finance are one with the ATI in pursuing the Sustainable Development Goals by boosting tax collection through enhanced taxation and efficient domestic revenue mobilization," Diokno said in a recorded statement.
Diokno said the Philippines recognizes the importance of broadening the tax base to boost revenue collection and maintain fiscal sustainability.
"Pursuing revenue-enhancing policies can enhance fiscal consolidation efforts and support growth. In recent years, we have actively pursued tax reforms to establish a simpler, fairer, and more efficient tax system. These game-changing reforms were designed to improve revenue generation mechanisms which are essential to strengthening the economy and alleviating poverty," he said.
Diokno said these include the Tax Reform for Acceleration and Inclusion or TRAIN Act, and the Corporate Recovery and Tax Incentives for Enterprises or CREATE Act.
"Together, these landmark reforms provided significant relief to taxpayers while generating the necessary revenues to fund the Philippines' massive infrastructure program and socioeconomic development agenda," he said.
"These efforts made the Philippines one of the economic leaders in the region, growing over 6 percent annually before the pandemic struck. The same reforms helped us gain the financial strength to weather the worst of the Covid-19 (coronavirus disease 2019) crisis," he added.
ATI is a multi-stakeholder partnership between 71 countries, development partners, and supporting organizations that aims to promote fair and effective domestic revenue mobilization (DRM) through partnerships and knowledge building, fostering collective action to improve tax systems.
The event convened international tax experts to engage in productive discussions on the reduction of unnecessary tax expenditures and its critical role in tax systems around the world.
For proper DRM, Diokno said the government is expediting digitalization efforts to eliminate corruption and improve the efficiency of the Bureau of Internal Revenue (BIR) and Bureau of Customs (BOC).
He said the digitalization efforts helped both revenue agencies to sustain their operations throughout the pandemic and exceed their collection targets.
Diokno vowed that the Philippine government will continue to pursue structural reforms in tax administration through the Medium-Term Fiscal Framework (MTFF), which is the country's blueprint for fiscal sustainability.
"This Framework contains our core fiscal strategies to attain short-term macro-fiscal stability while remaining supportive of economic recovery. It also serves as our blueprint towards medium-term fiscal sustainability. Through fiscal policy, we aim to mobilize resources to gain the maximum benefit for our people and the highest multiplier effects for the economy," he said. (PNA)