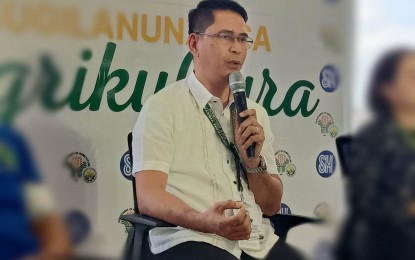 ILOILO CITY – About 58,139 hogs raised in backyards in Western Visayas are covered by the Philippine Crop Insurance Corp. (PCIC), with a guaranteed indemnification of PHP709 million when affected by the African swine fever (ASF).
PCIC 6 (Western Visayas) Manager Eva Ulie Laud, in an interview on Wednesday, said from June 2022 until June 15 this year, they have insured 26,913 fatteners owned by 4,556 hog raisers with risk exposure of PHP270 million.
In the same period, 31,226 breeders owned by 13,652 farmers were covered with an exposure of PHP439 million.
The insurance coverage is one year for breeders and four months for fatteners.
Laud added that they have stopped accepting insurance applications because ASF cases have been recorded in all provinces of the region.
The last batch of insurance applications came from Antique, which were filed with their municipal agriculture office last week.
"We will no longer accept until such time that the issue on ASF is cleared because we can see that it is spreading fast," she said in the vernacular, adding that such protocols as biosecurity measures and culling were not observed properly.
Laud said as of this month, claim payments have already reached PHP26 million for 2,082 animals owned by 1,636 backyard raisers.
She added that they have already paid claims to 667 animals amounting to PHP7 million, approved and prepared checks worth PHP4 million for 443, while they have just received new notices of loss for 982 animals with insurance coverage worth PHP14 million.
The highest claim came from backyard hog raisers in Aklan with PHP15 million worth of indemnity for 1,017 affected animals; Iloilo province, with PHP7 million for 654 animals; Capiz, PHP2.5 million for 213 animals; Negros Occidental, PHP1.6 million for 169 animals; Antique has PHP156, 000 for 15 animals; and Guimaras PHP136,000 for 14 ASF-hit swine.
Laud commended the province of Aklan for being proactive in campaigning for their farmers to enroll their swine with the PCIC.
About 9,000 heads from the province have been assured of payment once they are hit by ASF.
In a separate interview, Department of Agriculture (DA) 6 OIC Executive Director Jose Albert Barrogo said 4,163 swine heads have been depopulated in the region, as ASF is now present in the region's 63 towns affecting 497 hog raisers.
"The virus has already penetrated our six provinces. We are providing technical assistance to our LGUs (local government units), especially on surveillance, we lend them our disinfection vehicles for faster and massive disinfection, then of course advisories on what to do," he said. (PNA)