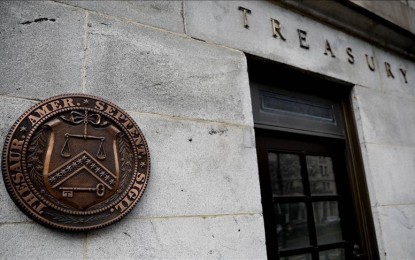 WASHINGTON – The US imposed sanctions on four companies and an individual on Tuesday for their connection to Russian paramilitary group Wagner and owner Yevgeniy Prigozhin.
"The targeted entities in the Central African Republic (CAR), United Arab Emirates (UAE), and Russia have engaged in illicit gold dealings to fund the Wagner Group to sustain and expand its armed forces, including in Ukraine and Africa, while the targeted individual has been central to activities of Wagner Group units in Mali," the Treasury Department said in a statement.
"Treasury's sanctions disrupt key actors in the Wagner Group's financial network and international structure," Under Secretary for Terrorism and Financial Intelligence Brian E. Nelson said in the statement.
"The Wagner Group funds its brutal operations in part by exploiting natural resources in countries like the Central African Republic and Mali. The United States will continue to target the Wagner Group's revenue streams to degrade its expansion and violence in Africa, Ukraine, and anywhere else," he added.
Secretary of State Antony Blinken wrote on Twitter that the US will "continue to act against those who threaten peace and security in Africa, including those who fund Russia's war machine."
State Department spokesman Matthew Miller said earlier that actions to be imposed later this week were "not in relation to events that happened this weekend, but for their prior activities" in Africa. (Anadolu)