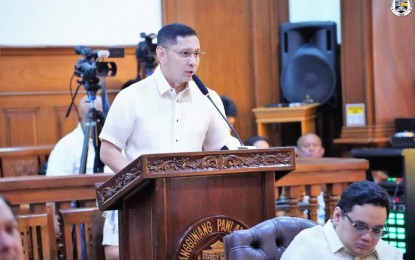 LINGAYEN, Pangasinan – The provincial government of Pangasinan will soon open its very own Pangasinan Polytechnic College (PPC) that will offer free college education and vocational courses to qualified residents.
In a statement obtained by the Philippine News Agency on Thursday, Vice Governor Mark Ronald Lambino said this will be the first college fully owned and run by a provincial government in the Ilocos Region.
He said the establishment of the PPC was in keeping with Governor Ramon Guico III's commitment to provide accessible education for residents of the province.
"This college will be designed to make sure that it will be accessible to all Pangasinenses who are in need of tertiary education. But unlike most colleges and universities, we will be employing a ladderized system, where there will be certificate and diploma courses, and even vocational programs," he said.
Lambino said programs of the Technical Education and Skills Development Authority (TESDA) will be incorporated into PPC course offerings so that after one or two years, a student can already look for a job.
"And because it's a ladderized system, every year students will gain credit from what they finished. This will help those who have limited time or resources to go to school because they are already working, and they wanted to go back to school," he said.
Lambino said the PPC's first campus will be at the Narciso Ramos Sports and Civic Center in Lingayen town, where there are rooms that can be retrofitted and converted into classrooms.
"But the direction of our governor is to have two or three campuses. One in Lingayen, another one in central Pangasinan, probably San Carlos City, and another one in the eastern part of the province," he added.
He said PPC students will be full scholars, enjoying free tuition and miscellaneous fees for as long as they abide by their contracts, academics- and behavior-wise.
He also clarified that the creation of the PPC will not compete with the state-run Pangasinan State University and private universities in the province.
Other details like the school year opening and the courses that will be offered will follow in the coming months.
The establishment of the PPC was formalized through an ordinance passed by the Sangguniang Panlalawigan (SP) on June 26.
Under the ordinance, the PPC will be run by a governing board headed by the governor as chair, with the college president as vice chair.
Other members of the board will be the presidents of the faculty association, supreme student council, and alumni association, the SP education committee chair, and representatives from the Department of Science and Technology, Department of Agriculture, business and industry sector, professional sector, Commission on Higher Education, National Economic Development Authority, TESDA, and Department of Education.
Pangasinan has other colleges run by their respective local government units.
These are the University of Eastern Pangasinan in Binalonan town, Urdaneta City University in Urdaneta City, Binalatongan College in San Carlos City, and Bayambang Polytechnic College in Bayambang town. (PNA)