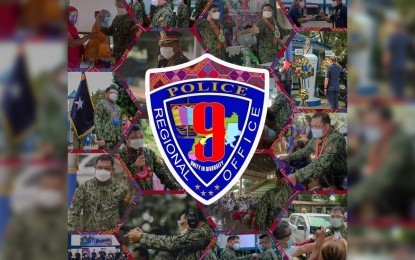 ZAMBOANGA CITY – Authorities arrested a suspected kidnap-for-ransom (KFR) group leader and three others during a police operation in Zamboanga Sibugay, a top police official said Saturday.
Abral Ibrahim Abdusalam, a suspected leader of a KFR group that reportedly has links with the Abu Sayyaf Group, was nabbed together with his three followers Friday morning in Barangay Lower Baluran, Imelda town, said Brig. Gen. Neil Alinsañgan, Police Regional Office-Zamboanga Peninsula (PRO-9) director.
Alinsañgan said the 41-year-old Abdusalam is the No. 3 most wanted person in Zamboanga Sibugay and No. 9 in the region.
The suspect has standing warrants for kidnapping and serious illegal detention, and murder cases with no bail, issued by courts in Ipil and Imelda towns.
His three cohorts were identified as Janhar Abdulhari Martin, 31; Hamid Attan Abdulsalam, 41; and, Marvin Kasim, 41. They are also facing murder charges at different courts in Zamboanga Sibugay.
The arrested suspects were involved in kidnappings, gun-for-hire, extortion and other atrocities in Zamboanga Sibugay and nearby areas, Alinsañgan said. (PNA)