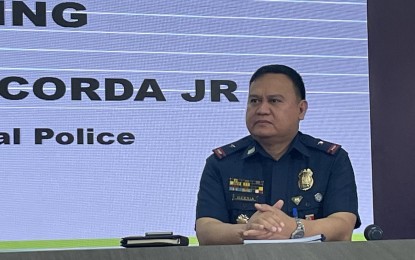 MANILA – The Philippine National Police Anti-Cybercrime Group (PNP-ACG) on Monday said it would step up its information dissemination against scams and internet fraud.
This as cybercrime incidents in Metro Manila totaled 6,250 in the first six months of this year -- a 152-percent increase from 2,477 incidents in the same period last year.
In a press briefing in Camp Crame, Quezon City, ACG director Brig. Gen. Sidney Hernia said many subscribers are still unaware of the "click the link" scam which targets mobile wallets and online banking subscribers.
"The victim doesn't know that if he or she clicks the link, it would lead to a site for updating bank details. If he or she falls into the scheme, there is a big possibility that the scammers would get a hold of his or her bank details, hence, the money would be transferred to another account," he added.
Hernia said they have also tapped stakeholders and mobile wallet providers for massive information dissemination and awareness campaigns against scams.
He also cited the need to enhance the capability of cybercrimes in the conduct of investigations and the acquisition of more advanced equipment.
"I am happy that the Chief PNP (Gen. Benjamin Acorda Jr.) was formerly assigned to the ACG and he is supportive of our availment of subscriptions to the latest technologies against cybercrimes. He is also supportive of our trainings for our personnel so that we make sure that they are capable of investigating cybercrimes," he added.
Hernia said they also continue to boost coordination with international counterparts to combat transnational cybercrimes.
"For now, we only have units up to the regional level and only 18 provinces have cyberteams. The strength of the ACG is only more than 800 and we still cannot afford to have teams at the station level," he added. (PNA)