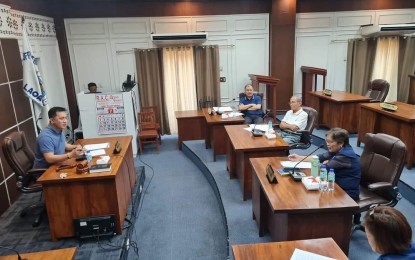 LAOAG CITY – Members of the city council here has unanimously approved a measure granting cash incentives to senior citizens aged 101 and above.
Laoag City Councilor Handy Lao, the measure's sponsor, said in an interview Wednesday that City Ordinance 2023-051 is a tribute to senior citizens who have been developmental partners of the city and contributed to strengthening the family as an institution.
"I hope this will be of help to our senior citizens to defray their personal needs and special care," he said.
Lao said the measure seeks to reaffirm the long-honored Filipino tradition of caring for the elderly and most senior members of the family and community by honoring and granting additional benefits and privileges to centenarians.
As stated in the measure, upon reaching 101 years old, a centenarian will be entitled to receive at least PHP25,000 every year. The ordinance will take effect next year, with at least 15 candidates based on the latest survey of the Office of the Senior Citizens Affairs (OSCA).
Prior to the passage of the measure during an outreach session held in Barangay 32-B La Paz on Tuesday (July 11), Lao reported that he has discussed the matter with his colleagues in the Sangguniang Panlungsod as well as with the OSCA, represented by its president Ernesto Tamayo, as well as with the City Social Welfare officer Perlita Cabello and senior citizens focal person Fe Respicio.
Throughout Ilocos Norte, less fortunate senior citizens who struggle with their personal care already gets cash incentives under Provincial Ordinance 2018-10-063, which was approved five years ago.
This is apart from the centenarian gift of PHP100,000 as provided under Republic Act 10868 or the Centenarians Act of 2016. (PNA)