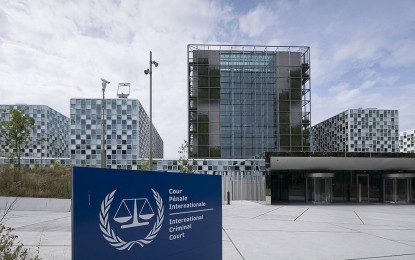 MANILA – The government is maintaining its position of independence and sovereignty ahead of the ruling of the International Criminal Court (ICC) on the Philippines' appeal to discontinue the investigation on alleged excesses in the country's war on illegal drugs.
Department of Justice (DOJ) Secretary Jesus Crispin Remulla said ICC prosecutors "are not welcome" in the Philippines.
"This has become too politicized. The ICC (proceedings) should only be for countries which do not have functioning judicial system, unlike the Philippines," Remulla told reporters on Monday.
"It is a political process already that happened. We are now no longer members of the ICC. Ayaw po natin na may ibang bansa na nakikialam sa sistema ng hustisya ng Republika ng Pilipinas Hindi tayo kolonya. Hindi po tayo teritoryo ng ibang bansa na nais makialam sa atin (We do not want foreigners meddling in our justice system. We are not a colony and we are not a territory of other countries)," he added.
In case the ICC proceeds with its investigation and summons Philippine nationals, Remulla said the foreign body has no power to compel compliance.
The ICC decision on the appeal is expected within the week.
"There is no further appeal available to the Philippine government. Depending on the evidence we may be able to gather, the ICC prosecutor may seek the issuance of summonses or warrants of arrest against certain individuals," Solicitor General (SolGen) Menardo Guevarra said in a statement Sunday.
"Regardless of the outcome of our appeal, the Philippine government will continue to focus on its own investigation and prosecution of alleged abuses in connection with the war on drugs. It will defend and assert the sovereignty of the Republic at all times," Guevarra said. (PNA)