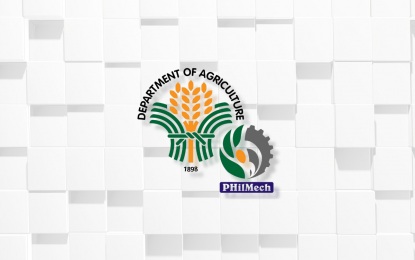 MANILA – Two barangays in Misamis Oriental will get shared processing facilities (SPFs) for coconut worth PHP76.9 million, which are seen to benefit at least over 2,000 farmers under the Coconut Farmers and Industry Development Plan (CFIDP).
In a statement Wednesday, the Department of Agriculture-Philippine Center for Postharvest Development and Mechanization (DA-PHilMech) identified the barangays as Odiongan Multi-Purpose Cooperative (MPC) based in Barangay Odiongan in Gingoog City and the Alayon Multi-Purpose Cooperative (MPC) based in Barangay Bonifacio Aquino in Magsaysay town.
It said the MPC in Odiongan will get a white copra processing facility worth PHP30.1 million while Alayon MPC will be provided with a white copra and coconut oil processing facility worth PHP46.8 million.
The DA-PHilMech will spearhead the establishment of SPFs for qualified farmers' cooperatives and associations (FCAs), under the CFIDP.
The two cooperatives will operate and manage the facilities that will benefit more than 2,000 coconut farmers.
Also, the two SPFs are also expected to cater to coconut farmers from other municipalities/cities and provinces in Region 10 (Northern Mindanao).
According to PHilMech director Dionisio Alvindia, the agency has also started the process of enabling FCAs to manage, operate and maintain the SPFs with trainings conducted since early this year.
He added that more coconut FCAs will be added to the shortlist.
"PHilMech is stepping up the distribution at no cost of SPFs to qualified coconut-based FCAs to be funded under the Coconut Farmers and Industry Trust Fund or CFITF, and identifying the cooperatives and associations to be part of the shortlist of SPF recipients is one crucial step for that," he said.
On the other hand, the heads of the local government units (LGUs) have lauded the government's coconut program.
Magsaysay town Mayor Charlie Busihan noted that such projects create opportunities not only for the town but for its people as well.
On the other hand, Gingoog City Mayor Erick Cañosa is hoping that the coconut farmers of Misamis Oriental would be able to significantly contribute to the Philippine coconut industry, especially in exporting local coconut products, with the CFIDP for the establishment of SPFs.
Alayon MPC chairperson, Estelito Bebit, Sr., and Odiongan MPC chairperson, Federico Mariano, thanked the government agencies, especially Senator Cynthia Villar, Senate Chair of the Committee on Agriculture, Food and Agrarian, for creating the program and expressed their determination to utilize these facilities, create better opportunities for their people, and create quality products.
It reported that a total of seven SPFs were already held, and more are expected to be conducted during the current year.
The PHilMech earlier said it has shortlisted 27 coconut FCAs as recipients of SPFs that will be funded by the Coconut Farmers and Industry Trust Fund (CFITF) as stipulated by Republic Act 11524 or the Coconut Farmers and Industry Trust Fund Act. (PNA)